Are electric vans the key to transforming fleets?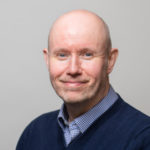 Posted by
Kevin Blackmore
February 2021
For many companies, particularly delivery or service providers, the route to increased electrification will probably be through their van fleet – a move that looks increasingly more straightforward given the growing variety of electric vans that are now available.
Many electric vans are designed with a focus on last-mile delivery services to offer a zero-emissions journey from distribution centre to its final destination. This benefits local air pollution, especially in urban areas, and most electric vans now offer an electric range that would be acceptable for a day's work on a delivery route.
Taxation and funding
From April 6 this year, the BIK rate for electric vans has been set by the Government at 0%, welcome news for drivers who otherwise faced a charge of 60% of the standard van rate of £3,430, which currently stands at £2,058 for 2020/21.
There is also a growing number of electric vans to choose from, many of which are eligible for the Plug-in Van Grant which provides up to 20% off the purchase price and is capped at £8,000.
To counter the high initial cost of an electric van, it is advisable to look at the Whole Life Cost because, while rentals are higher, overall costs are lower once running costs and taxation are taken into account.
Like cars, electric vans are worth considering depending on the mileage profile. For fleets that operate a return to base profile, electric vans have the ability to hugely reduce operating costs. And, with zero emissions, electric vans can deliver into Clean Air Zones without penalty.
Businesses can apply for a grant through the Workplace Charging Scheme that provides up to 75% off purchase and installation costs of charge points, capped at a £350 per charge point socket with a maximum of 40 single-socket charge points or 20 double-socket charge points per business.
Models on the market
With so many positive indicators now in favour of electric vans, we thought we'd have a quick look at just some of the models which we feel may help in the transition to electric operation.
Citroen e-Berlingo
Citroen has just revealed a new 100% electric version of its popular Berlingo light van, featuring a 136hp electric motor and 50kwh battery providing up to 171 miles range on the official WLTP cycle. It should arrive in the UK around the fourth quarter of this year. The battery can charge to 80% within 30 minutes, while a full charge can take five hours using a 32A wall box.
Peugeot e-Partner
Offering a range of up to 171 miles, the e-Partner joins the e-Expert van in the Peugeot model line-up and is a stablemate of the Berlingo e-van. It is a core part of Peugeot's plans to provide a fully electrified range by 2023 and completes its aim of offering a full range of electric vehicles by the end of this year. It features a 50kWh lithium-ion battery connected to a 136hp electric motor. The e-Partner can reach a maximum speed of up to 80mph and achieves 0-60mph in 11.2 seconds.
Citroen e-Dispatch/ Peugeot e-Expert/Vauxhall Vivaro-e
Stablemates following PSA's acquisition of Vauxhall, these three-panel vans are essentially the same model, except for the badging, and were voted collectively International Van of the Year 2021 by a panel of leading journalists from 24 countries.
The medium-sized van triumvirate impressed the judges with their 205-mile electric range, large load-carrying capacity, and a maximum payload of up to 1,226kg. They enable 100kw rapid charging as standard with an 80% charge available in as little as 30 minutes.
All employ the PSA Group's EMP2 platform, which is also used in its passenger cars, to give a more car-like to drive than many other rival vans. It also means some of the latest safety tech seen in mainstream production cars is available across all three.
Maxus eDeliver 9
Van manufacturer Maxus has launched its new eDeliver 9 electric van, its second to date, following the eDeliver3, which arrived last summer. With a 203hp electric motor, the eDeliver 9 offers a choice of three battery sizes, with an 80% charge available in 45 minutes using DC charging, while a full battery charge takes five hours. The maker claims a range of 219 miles on a single charge and two model lengths are available. Deliveries started last month.
Renault Kangoo ZE
Media company Sky has recently added 11 Renault Kangoo ZE electric vans to its fleet. The vans are Sky's first fully electric LCVs, and will help the company evaluate how wider parts of its fleet – which currently includes more than 4,000 diesel vans – can be electrified, as part of its target to have net zero emissions by the end of the decade.
With the latest Renault Kangoo ZE, you can drive for around 120 miles in real-world conditions before needing to plug in, 70 miles further than the previous version. A new 59bhp electric motor provides the drive, while the entire electrical system has been upgraded to support fast charging from a single-phase 7kW charger. The Kangoo ZE is available as a standard-length van, a Maxi long-wheelbase version, or a crew van variant with room for up to five people.
Mercedes eSprinter
The Mercedes eSprinter panel van is designed for last-mile deliveries around town or city with zero local emissions and an WLTP-approved range of 96 miles from its 55kWH battery. A total charge from a standard 7.4kW wall box will take around eight hours, while if the eSprinter needs re-charging while out and about, it can take a 20kW charge, capable of bringing it back up to 80% within two hours. An 80kW fast-charge option brings that same 80% within 30 minutes.
However, a payload of 774kg compares unfavourably with several rivals and is only available in one size – medium length, high roof. A new Electric Versatility Platform will provide the underpinning for a host of new configurations for the next generation.
On the fleet front, Amazon has ordered 1,800 electric Mercedes-Benz vans for its European fleet with around 800 destined for the UK. More than 1,200 will be the eSprinter – on order for the UK – with the MB eVito making up the remainder.
---
You also might like…
If you liked this article then check out our posts about similar topics
Ready to make the management of your fleet more efficient?
Request a call back
---