Hyundai joins Go Ultra Low campaign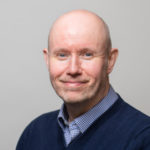 Posted by
Kevin Blackmore
May 2017

Hyundai Motor UK has signalled its commitment to an ultra-low emission future by joining Go Ultra Low, the government and industry-backed campaign that exists to highlight the benefits of plug-in and fuel cell electric vehicles.
The news comes as sales of alternatively fuelled vehicles (AFVs) including electric vehicles, plug-ins and hybrids have risen by 23.8% in the first four months of this year, while registrations of diesel cars have fallen by 6.4%.
At the same time, the total number of plug-in electric vehicles on our roads at the start of the year stood at 87,158, meaning that just 12,842 more registrations are required to pass the 100,000 landmark.
Hyundai joins Audi, BMW, Kia, Nissan, Renault, Toyota and Volkswagen in the consortium of industry-leading vehicle manufacturers committed to raising public awareness of ultra low emission cars and vans in the UK.
The Korean manufacturer's move reinforces the direction of travel for the automotive industry as the popularity of these vehicles continues to rise.
Today, there are more than 35 plug-in hybrid models available to UK drivers– four times the number on the market just five years ago – with more new versions set to be launched this year. The launch of the new Hyundai IONIQ Electric adds to an ever increasing range of electric cars that are available.
Last year was a record year for electric car registrations, with 36,907 hitting the UK's roads, up 29% on 2015. This increase brings the total number of EVs registered to more than 87,000 and if this rate of growth continues, Go Ultra Low predicts that there could be in excess of 100,000 ultra-low emission cars on our roads by mid-2017.
Meanwhile sales of AFVs for the year to the end of April were 39,678, up 23.8% on the same four months last year (32,063). For the same period sales of diesel cars have fallen from 457,425 to 428,328, a decline of 6.4%, while those of petrol cars have risen from 471,797 for the first four months of last year to 504,086 for the same period this year, a rise of 6.8%
Poppy Welch, Head of Go Ultra Low, said: "Hyundai joins the Go Ultra Low campaign at an exciting time for the electric car industry, as the variety and capabilities of ultra-low emission vehicles make them an increasingly attractive option for UK drivers.
"Last year was an unprecedented year for plug-in vehicle registrations as more and more drivers realised the cost-saving and environmental benefits of driving an ultra-low emission car. We expect this year to be better still with even more new electric vehicles coming to market."
Tony Whitehorn, President and CEO of Hyundai Motor UK, said: "Becoming part of the Go Ultra Low campaign demonstrates how seriously Hyundai Motor takes low-emission motoring.
"Our IONIQ EV is already making waves in the plug-in market, while our ix35 Fuel Cell is the world's first mass-produced hydrogen-powered car. Both these vehicles demonstrate our commitment to care for our customers, providing innovative, technology-packed cars that enhance their lives while benefiting wider society."
Go Ultra Low is a collaborative campaign and is the first of its kind, bringing together a consortium of vehicle manufacturers, government and the Society of Motor Manufacturers and Traders (SMMT). More about plug-in and hydrogen-powered cars and vans at: www.GoUltraLow.com.
---
You also might like…
If you liked this article then check out our posts about similar topics
Ready to make the management of your fleet more efficient?
Request a call back
---