Half-a-million ultra low emission cars now on the road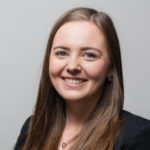 Posted by
Fiona Irving
May 2021
The race to go green is accelerating ahead of November's COP26 climate change conference.
There are now more than half-a-million ultra low emission cars on the road, says the Government, while more than 1 in 7 sales of new cars is with a plug in the first four months of the year.
Last year 1 in 10 cars were electrified while the year before only 1 in 30 cars sold had a plug.
Transport Secretary Grant Shapps said: "As hosts of COP26, we want to drive decarbonisation on the global stage, which is why we're going further and faster to make the journeys of our future as clean as possible.
"With news that the half-a-million milestone has now been met, together with the UK now having the second largest EV market in Europe, it's clear that the shift to green motoring is accelerating at speed."
The COP26 climate change conference is being hosted by Glasgow's SEC, which is close by to the Fleet Alliance headquarters.
Martin Brown, Managing Director of Fleet Alliance added: "This is very pleasing to see that electrification is surging ahead, but we want to make the process of decarbonisation even quicker. As a company we have committed to moving the fleet of over 30,000 vehicles that we manage to zero emission by 2030, whether they are cars or vans. It's ambitious, but we are convinced we shall do it. Meanwhile these latest figures show that both consumers and businesses are increasingly taking the right steps towards electrified driving."
---
You also might like…
If you liked this article then check out our posts about similar topics
Ready to make the management of your fleet more efficient?
Request a call back
---