Taking the high road to quicker EV charging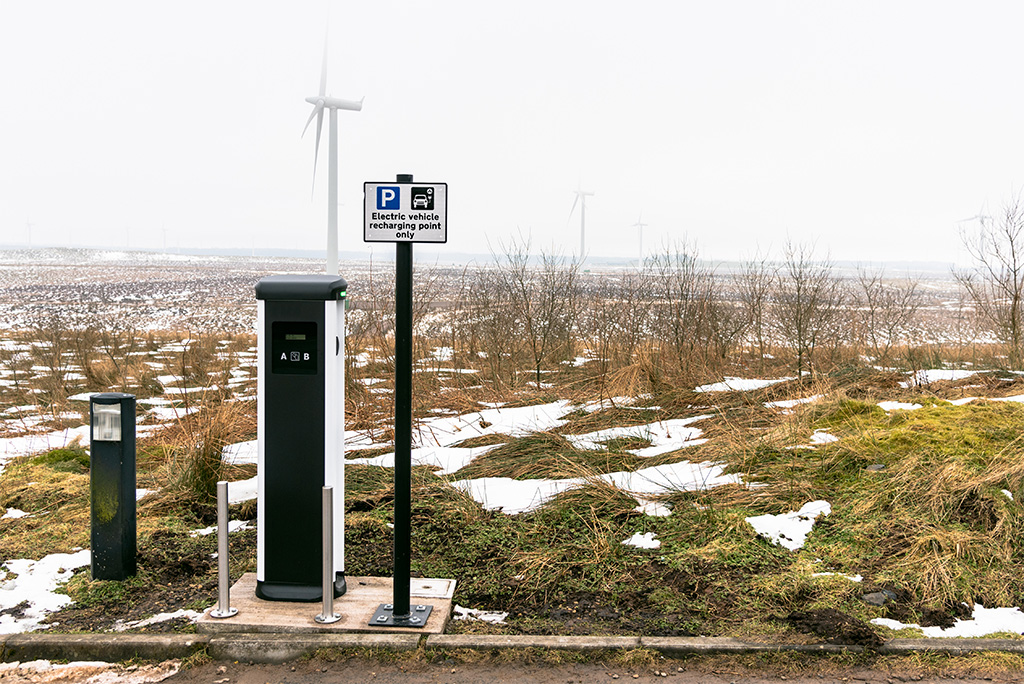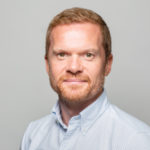 Posted by
Martin Brown
June 2020
Head to Scotland to charge your electric vehicle (EV). I know it's a long way if you are from the south but you won't run out of charge once you have arrived in Scotland.
Because Scotland has plenty of chargepoints.
Loads of them.
I've been nosing through some official government stats that came through recently and one thing is clear: not only is Scotland above average in the total number of charging devices per 100,000 of population, but it also has the highest level of rapid chargers (rated at 43kW and above).
In other words, you would be hard-pressed to run out of juice driving your electric car in Scotland. Even in out-of-the-way Shetland Islands there are 14 chargepoints and two rapid chargers.
One of the reasons for this is that Scotland has been clear about creating a cleaner environment, encouraging electrification and introducing the 'Electric A9', which is the main trunk road that runs up central Scotland's spine. It wants to make running an EV north of the border an effortless affair.
Not only for the people who live in Scotland but the all-important tourist trade. The famous tour of the Scottish Highlands – the North Coast 500 – has enough chargepoints along its route, starting out in Inverness, to enable electric cars to complete the route without 'running dry'.
OK, so this is fine for me and my colleagues in our Glasgow HQ, but what about the rest of the UK?
During Q1, the number of chargepoints in the UK increased by 9% on the previous quarter, increasing by over 1400 units.
And while this is still not enough, it demonstrates that one of the traditional barriers to taking an EV – the lack of chargepoints – is gradually being broken down, chargepoint by chargepoint.
After all, despite all this worry from non-EV users about EV range, how often do you see an electric car stranded by the roadside with a depleted battery? Not often is the answer.
I checked with the AA which offers an EV retrieval service that takes your car to the nearest chargepoint and gives you a free charge. They reported 315 incidents over a rolling 12 months (pre-C19) – less than 5% of all EV-related call out incidents during the same period. More to the point, they see this as a declining figure as motorists become more familiar with the technology.
Why your business should take the high road to EVs
So getting charged up on the roads is getting easier. And EV range is increasing all the time, too. Which means fleets should not be holding back anymore on electrifying their company car fleet.
There are good reasons to do this, too, such as protecting the environment, while an electric fleet policy can also save you money.
In much the same way that the lack of chargers is perceived as a barrier to EV entry, so too is the cost. Do not, however, let this stand in your way. While the leasing rentals appear high, you have to take into account the Total Monthly Rental Cost (TMRC) of electric vehicles to reveal their true cost.
For example, the Mercedes EQC electric SUV is, on paper, significantly more expensive than the equivalent GLC diesel. Yet if we break down the costs, the electric Mercedes is over 21p per mile less expensive. Yes, you read that right: 21p less expensive. That's a monthly saving on the TMRC of £268.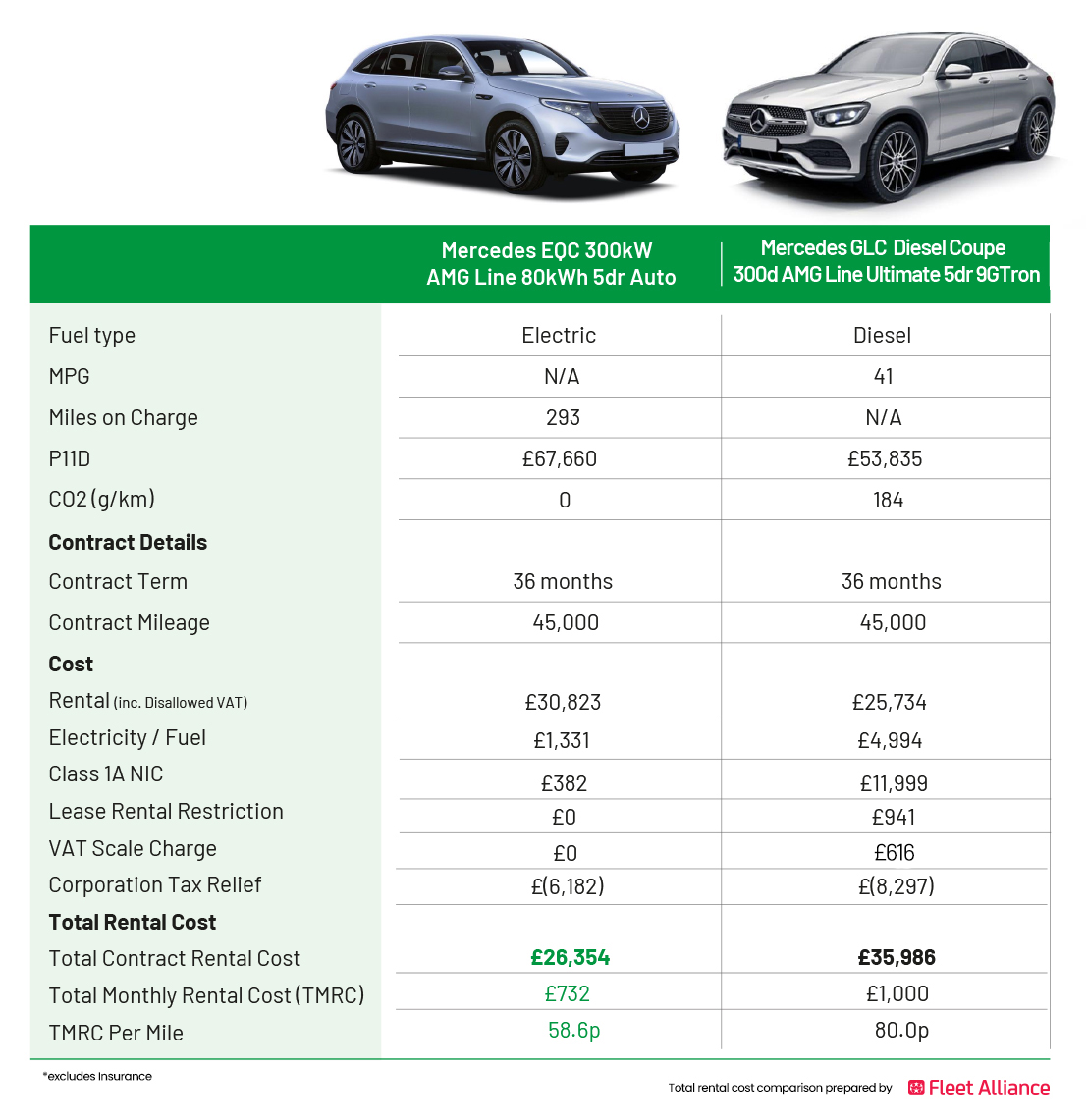 And for your fleet drivers the savings are no less substantial because of the 0% benefit in kind charge on EVs this financial year, against the diesel GLC's 37% tax band rating (equivalent to £664 a month for a 40% tax payer).
So now is the time to take the high road to EVs – and benefit from a cleaner environment, as well as a healthier bank balance.
---