Mixed reaction to Government clean air plan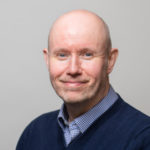 Posted by
Kevin Blackmore
May 2017

The Government has published its draft air quality plan with an emphasis on local authorities to implement its proposals including the introduction of Clean Air Zones, although the plan says it would prefer LAs not to have to charge motorists to enter them.
A diesel scrappage plan is also detailed in a technical report with the plan, which the Government is keen to receive feedback on during a consultation process this summer.
Under the plan, local authorities may now be able to charge entry to Clean Air Zones (CAZs) to vehicles which fall below minimum emission standards. However, the Department for Environment, Food and Rural Affairs (Defra), which has now launched a consultation process on the plan, says it would prefer local authorities not to have to charge motorists.
"Given the potential impact on individuals and businesses, the Government believes that if a local authority can identify measures other than charging zones that are at least as effective at reducing NO2, those measures should be preferred," the report says.
Previously, the Government had identified five cities – Birmingham, Leeds, Nottingham, Derby and Southampton – where CAZs would need to be introduced. It still expects these cities to have implemented schemes by 2019, with a view to achieving statutory nitrogen dioxide (NO2) limits by 2020.
However, a further 36 towns and cities have been identified as not capable of meeting legal NO2 limits by 2020, unless additional measures are introduced.
The technical report on diesel car and van scrappage puts the cost of a scheme at £60 billion, based on scrapping all pre-Euro 6 diesel cars and vans in the UK in 2019, with  8m cars and 2m vans eligible for grant levels of £6,000 and £6,500 respectively.
However, it also considers a smaller, more targeted scheme open to drivers of diesel Euro 1-5 cars and drivers of petrol Euro 1-3 cars, with vehicles being replaced with pure electric vehicles (EVs).
The Government says that this could be tied in with the existing plug-in car grant scheme. The modelling assumes that 15,000 vehicles, 9,000 diesel and 6,000 petrol vehicles, could be scrapped at a cost of £110m, with a grant of £8,000. The scheme would start in 2019 and be available for one year only. However, it says that it would take between 18-24 months before a scheme could be launched.
Gerry Keaney, chief executive of the British Vehicle Rental and Leasing Association (BVRLA), said: "While we broadly welcome the government's revised air quality plan – and we look forward to responding to the Defra consultation – the automotive industry urgently needs detail on the incentives that are available, not another period of consultation.
"We believe a national scrappage scheme could make a significant contribution in reducing NOx emissions by removing some of the oldest, most polluting cars and vans from our roads.
"We believe car owners should be encouraged to look at more sustainable modes of transport, and the Government should give them credits to use for car rental, car club memberships or public transport. Commercial vehicle operators trading in older diesel vehicles should be given a cash incentive – either money off or a discounted lease rate when choosing a Euro 6 van or Euro 6 truck."
Mike Hawes, SMMT chief executive, said: "We welcome the publication of Government's proposals for improving air quality across the UK, which clearly states that the new Euro 6 diesels which have been on sale for the past two years will not face any penalty charges anywhere in the UK.
"Furthermore, the Government is keen that local authorities avoid charging consumers and businesses for driving their vehicles if other more effective policies can be found. Industry is committed to improving air quality across our towns and cities and has spent billions developing new low emission cars, vans, trucks and buses and getting these new cleaner vehicles onto our roads quickly is part of the solution."
For the RAC, chief engineer David Bizley said: "We welcome many of the proposals which have been included in the air quality strategy – namely encouraging local authorities to improve traffic flow, giving consideration to replacing speed humps with other means to safely slow vehicles down, a very clear focus on those most polluting vehicles such as buses and taxis, and encouraging the cutting of unnecessary engine idling.
"However, it is deeply worrying that local authorities have an option of introducing chargeable Clean Air Zones which would affect owners of relatively new diesel and some petrol vehicles. This potentially could impact on millions of motorists and while the Government has said it wants to discourage authorities from going down this route, the strategy does not give a clear steer on how and when local authorities should implement which type of Clean Air Zone.
"We also believe that improving driving styles can have a much bigger role to play in reducing emissions than is suggested in the consultation. Telematics technology is available today to help drivers change their driving style."
---
You also might like…
If you liked this article then check out our posts about similar topics
Ready to make the management of your fleet more efficient?
Request a call back
---