HMRC confirms no tax changes for affected VW Group vehicles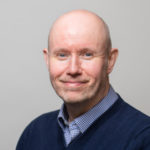 Posted by
Kevin Blackmore
October 2015

HM Revenue and Customs (HMRC) has confirmed that companies operating Volkswagen Group vehicles fitted with so-called 'defeat devices' will not face a rise in company car tax.
The confirmation follows news that Volkswagen Group used the software devices to pass official nitrogen oxide (NOx) emissions tests in the US.
As a result, Volkswagen has now initiated the recall of 11m vehicles across Europe for remedial work, which it expects to begin in January and conclude by the end of 2016.
Fleets operators and company car drivers have now been assured that, irrespective of the outcome of VW's solution, their cars will not be re-banded for Benefit-In-Kind tax or Vehicle Excise Duty, leaving monthly costs unchanged.
A spokesperson at HMRC said: "Company car tax is based on the CO2 emission figures for the particular type of car, shown on either the UK approval certificate or the EU approval certificate. 
"As the car benefit charge is calculated on the basis of the figures shown on the approval certificates, the tax position for benefit-in-kind purposes remains unchanged."
The Government also confirmed that drivers will not incur higher Vehicle Excise Duty if their existing vehicles are found to be fitted with the software that manipulated the emissions tests.
Irrespective of the outcome of VW's solution, cars will not be re-banded for Benefit-In-Kind tax or Vehicle Excise Duty.
There is currently an ongoing Government investigation into the extent of this practice which will look at whether the software used by Volkswagen is being used elsewhere.
The Department for Transport has written to vehicle manufacturers to seek further clarity and the next phase will include further laboratory and real world testing by the Vehicle Certification Agency.
New Volkswagen chief executive, Matthias Müller, told the German press that, if the plans the company has submitted to the country's transport authority are accepted, then repairs will begin in January and are likely to be complete by the end of 2016.
Volkswagen also said that in many instances a software update would be sufficient, but that some vehicles may also require hardware modifications.
In total, nearly 1.2m Volkswagen Group vehicles in the UK are to be recalled, with Volkswagen having a total of 508,276 cars and 79,838 commercial vehicles affected,  Audi 393,450,  Skoda 131,569, and SEAT 76,773.
Volkswagen added that the software in question does not affect handling, consumption or emissions and that affected vehicles are still safe to drive and roadworthy.  
The company also said that new vehicles with EU6 engines are not affected by the controversy, while all petrol models, as well as V6 TDI and V8 TDI models, are also unaffected.
Online Vehicle Checker
All Volkswagen Group brands involved have now issued online VIN checkers where drivers can identify affected vehicles by entering their VIN numbers online. More details of the Volkswagen VIN checkers can be found here: www.volkswagen.co.uk/owners/dieselinfo the page also contains links for Audi, SEAT and Skoda.
---
You also might like…
If you liked this article then check out our posts about similar topics
Ready to make the management of your fleet more efficient?
Request a call back
---