Fleets want tomorrow's product today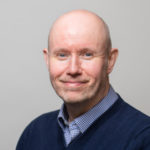 Posted by
Kevin Blackmore
November 2019
Fleets want a greater choice of electric vehicles and want to be able to add them to choice lists now, but are prevented from doing so by considerable challenges. And drivers are putting more pressure on fleets to make EVs available since the new rates of BIK taxation were published this summer.
That was the over-riding conclusion from a meeting of the Fleet News Fleet200 Executive Club of senior managers which found that there were a number of challenges to adding EVs to fleet policy lists.
These included
Cost – struggling to get into grading due to the upward pressure on pricing
Charging infrastructure – some would like more 'business-friendly' charging points (e.g. in hotel car parks)
Range anxiety is still an issue requiring more education
Tax tables – not enough data on emissions
Vehicle choice – still feels quite polarised from 'high end' options like the Tesla Model S or Jaguar iPace to more budget-friendly but less 'desirable' options like the Nissan Leaf and Renault Zoe. More 'mainstream' options/choice are required.
Lead times are a challenge – in a number of cases a fleet put an EV on the choice list but had no chance of getting product for the foreseeable future, with lead times as long as 18 months in some cases.
One fleet had removed P11D cap for ultra-low emission vehicles and was looking instead at whole life costs.
Another was looking at driver profiles based on travel patterns to identify suitable candidates for EVs and PHEVs (plug-in hybrid electric vehicles).
Yet another calculated that if they could switch 25 employees from cars with a CO2 emission rating of 125g/km to sub 75g/km the resulting reduction in the company Class 1A bill was enough to fund the installation of 12 EV charging points on the premises.
Tomorrow's product today
There was a consensus amongst senior fleet managers at the meeting that the BIK tables published in July presented a 'window of opportunity' that they feel will not be open forever.
Fleet managers wanted to act now but were constrained by limited model choice and lead times.
In conclusion, they said they now want manufacturers to respond by improving the short-term availability of suitable EV's. In short, they said: "We need tomorrow's product today."
Managing director Martin Brown said that the changes to BIK tables, with zero carbon-emitting cars being rewarded with a zero rate of tax, offered a gilt-edged opportunity.
"In the summer, the Government clearly signposted the way to an electric future and provided clarity for fleet operators for the next three years.
"It also offered incentives for company car drivers to try electric cars with new, attractive scale charges, especially for pure EVs with zero CO2 emissions, which will have a nil rate of tax next year, and very low rates for the following two years  –  which is a huge step forward in our drive towards zero emissions and a great incentive for drivers.
"Vehicle manufacturers now need to step up and deliver a much larger range of these vehicles, with the lower tax regime speeding that process up for drivers," he said.
Latest RDE2 diesels still have a role to play
As fleets wait for these new generation EVs to arrive,  fleet managers should not overlook the fact that a mix of the latest RDE2 diesels, hybrids and petrol-engined cars will still have a role to play in the fleet mix to find the ideal fleet choice list to suit their company requirements.
Mr Brown said: "Latest figures show that there are now some 164 new RDE2 diesels on the market from four different manufacturers including Mercedes-Benz, which is leading the way with 75 RDE models, Jaguar Land Rover (JLR) and BMW. Vauxhall is the only volume manufacturer with 21 RDE diesels available.
"The growing numbers increase the options for fleet decision-makers who want to select the optimum choice lists for their fleet policies but may have been deterred by the anti-diesel rhetoric of many of the more vocal clean air campaigners.
"We still firmly believe that diesel has a role to play during this transitional period and would always be happy to provide the most up to date information on the most suitable combination of vehicles for your fleet. If in any doubt, speak to your fleet management provider," he said.
---
You also might like…
If you liked this article then check out our posts about similar topics
Ready to make the management of your fleet more efficient?
Request a call back
---