ACFO petition for advisory fuel rates for plug-in electric cars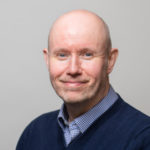 Posted by
Kevin Blackmore
May 2018
Fleet managers' trade association, ACFO, has launched a petition calling on HM Revenue and Customs (HMRC) to publish Advisory Fuel Rates for plug-in hybrid and electric cars.
ACFO believes that the absence of defined mileage reimbursement rates for 100% electric vehicles, range extended electric vehicles, and plug-in hybrid petrol and diesel models is a handicap to some organisations including plug-in vehicles on their company car choice lists.
The organisation has launched the petition on its website – www.acfo.org  – after hosting a fleet industry conference last year, which included representatives of the BVRLA, contract hire and leasing companies, motor manufacturers producing plug-in vehicles and fleet managers operating zero emissions and plug-in hybrid cars.
Following the conference ACFO submitted proposals to HMRC that included suggested fuel rates:
Advisory Fuel Rates for cars with a battery capacity up to 40kWh and above 40kWh – 4p and 5p a mile respectively ·
Advisory Fuel Rates for plug-in hybrid petrol cars linked to electric mileage range and current engine capacity-based Advisory Fuel Rates for petrol cars – reimbursement rates ranging from 5p to 19p a mile.
Advisory Fuel Rates for plug-in hybrid diesel cars linked to electric mileage range and current engine capacity-based Advisory Fuel Rates for diesel cars – reimbursement rates ranging from 5p to 12p a mile.
Range extended electric vehicles – calculated using above figures based on 90% electric mile range and 10% petrol/diesel mileage range using appropriate Advisory Fuel Rate figure.  
Additionally, ACFO provided HMRC with information on how the conference delegates arrived at the pence per mile figures for plug-in cars.
The calculations follow a similar format to that used by HMRC to compile Advisory Fuel rates for petrol, diesel and LPG cars.
They include mean battery capacity from manufacturers' information, weighted by available models and average battery capacity; electric mileage range adjusted downwards by 15% to take account of real driving conditions and impact on manufacturers' stated range; and average battery recharge cost.  
Advisory Fuel Rates are used by employers to reimburse employees for business travel in company cars, or require employees to repay the cost of fuel used for private travel. Published quarterly, they provide a range of rates based on engine size and fuel type (petrol, diesel or LPG), and when used, are deemed to be tax-free.
Figures from the Society of Motor Manufacturers and Traders for the first three months of 2018 reveal that registrations of plug-in and hybrid vehicles continue to rise modestly, up 5.1% year-on-year, with demand for plug-in hybrids driving growth, up 18.2% last month.
ACFO chairman John Pryor said: "The government is directing fleets along the plug-in hybrid road, but corporate take-up is not in the last lane. One reason, ACFO believes, is due to their being no definitive mileage rate.
"Plug-in hybrid vehicles are at their most efficient when driven for as many miles as possible on electric power. Therefore, publishing lower Advisory Fuel Rates for plug-in cars will help to encourage drivers to use the car in the optimal environmentally-friendly way.
"ACFO acknowledges that it is possible for businesses to calculate rates themselves and then obtain permission from HMRC to use them to reimburse drivers. However, it can be extremely time consuming and difficult to obtain all the relevant data to undertake those calculations. Far better for HMRC to publish official figures as it does for petrol, diesel and LPG cars."
So far HMRC has failed to respond to the ACFO proposals.
"Nevertheless, we intend to keep up the pressure and hopes that fleet decision-makers and the industry will support our petition in their thousands. We will submit the petition to HMRC in early autumn in the hope that the government will make an announcement in this year's November Budget that it will introduce Advisory Fuel rates for plug-in cars," said Pryor.  
---
You also might like…
If you liked this article then check out our posts about similar topics
Ready to make the management of your fleet more efficient?
Request a call back
---