Cleaning the way to lower emissions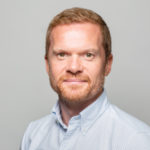 Posted by
Martin Brown
May 2016

Seems like new London Mayor, Sadiq Khan, has barely had the keys to City Hall for five-minutes, but he has still found time to have a look at London's clean air proposals.
One of his policy suggestions is a vastly-extended ultra-low emissions zone, with additional charges for the most polluting vehicles, while also floating the idea of a diesel scrappage scheme to enable drivers to switch to greener emission cars.
Birmingham, Derby, Leeds, Nottingham and Southampton have been singled out as clean air cities with the requirement to radically improve the quality of the air in these cities by 2020.
The drive for cleaner air, led by less polluting, greener cars is clearly a key issue. The government has set a target for 5% of car registrations to be Electric Vehicles (EVs) by 2020.
Meanwhile organisations such as Go Ultra Low – a joint initiative to increase the take up of EVs, backed by the government through the Office for Low Emission Vehicles (OLEV) and a consortium of car manufacturers – has just announced the first 11 organisations to be awarded 'Go Ultra Low Company' status.
To qualify, public and private sector organisations that already use EVs, or offer them to employees as company cars, will be eligible for Go Ultra Low Company status, providing there's a commitment for EVs to make up at least 5% of their vehicle fleet by 2020.
These organisations include Microsoft UK, the University of Birmingham, London Fire Brigade, Manchester Metropolitan University, and Derbyshire Community Health Services NHS Foundation Trust. That's a good spread of different organisations. And well done to all of them.
But if you're managing a fleet organisation, what does this mean to you? How do you follow the likes of Microsoft UK? How can you take proactive steps to green your fleet – and make sure the cars that your employees drive are relevant in the cleaner air environment future?
I think it's a question of one step at a time. You don't have to switch your fleet to EVs in one clean sweep – but outlining a greener driving future that goes to the heart of your organisation's ethical structure is critical. This is where eco-Fleet can help.
eco-Fleet isn't a product or service. It's an over-riding set of principles we adopt to ensure that all the advice we provide, every vehicle we supply, and every decision we make on our clients' behalf, is future-proof, cost-effective and sustainable. Basically, It's our way of doing the fresh thinking on their behalf.
Take a company we've just helped, the media company Archant: our challenge was to cut costs and build on the company's existing green agenda and improve driver support across its fleet of over 330 company cars.
Archant operates around 80% job-need cars, mainly for sales and editorial staff, and 20% management cars for editors, sales, circulation and marketing managers and directors.
To ensure staff are incentivised to choose lower emission vehicles, a green bonus is offered of £40 if they chose a car with lower CO2 than their benchmark cars.
Amongst its staff, the take-up for this incentivised green option is currently running at over 30% and contributes to average CO2 emissions across the whole Archant fleet of just 99.6g/km – a key part of the company's drive to reduce its corporate carbon footprint and be seen as class-leading in terms of its environmental impact initiatives.
To make sure we keep up our award-winning levels of support, we're also rolling out our e-fleet mobile app for all Archant company car drivers. This app provides those drivers with direct access to all our key support services.
One final point. Improving air quality by greener car choices isn't just about having the best environmental standards. It's also pivotal in cutting costs for organisations and for lowering employee exposure to benefit in kind company car tax.
You see, breathing easier is a key goal, but it needn't be expensive.
---
You also might like…
If you liked this article then check out our posts about similar topics
Ready to make the management of your fleet more efficient?
Request a call back
---