The changing choice of company car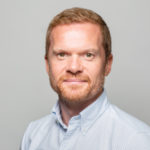 Posted by
Martin Brown
October 2016
Not so long ago, the only company car worth considering was a diesel: low on CO2 emissions, efficient on company car tax, and went for miles on a tank of fuel. A no-brainer.
A bit like: what am I going to do on Friday night? You know the answer…
But that's not really the case any more. The mood is changing.
Witness this: the latest report from the government announced that record numbers of new ultra low emissions vehicles (ULEVs) are now on Britain's roads.
If the term ULEV is alien to you, then not to worry – you'll soon get used to it. A ULEV is an ultra low emission vehicle, which means a car or van that emits less than 75g/km of CO2.
Department for Transport figures report that ULEV registrations are up 49% on the same period last year and a massive 253% on two-years before.
Some growth!
It's the sort of news that the government has been looking for as it attempts to boost the number of low carbon cars on the road and it also follows the announcement of an extension of the plug-in car and van grant scheme.
This news also ties in very nicely with our own move here at Fleet Alliance to extend the company car policy for our own employees to provide a greater choice of ULEVs.
We've gone on to our clients long enough about going green, but there's nothing like walking the walk too – it means that more Fleet Alliance staff will be able to experience the benefits of ULEVs or pure electric vehicles in the future.
But back to our clients: here's a run down of the most popular ULEVs we've supplied to our customers – and why you might want to consider one.
1. Mitsubishi Outlander PHEV
No surprise that the UK's most popular ULEV, is the one most of our customers choose – with 78% of our ULEV orders made up of this Mitsubishi Crossover. Why is it popular? Well, the Outlander is practical, well-equipped and is pretty good to drive. Good on company car tax. Too.
2. Toyota Prius
If you can get past the third-generation Prius's whacky looks, you'll see that there's more to this iconic hybrid now than just cheap running costs. The latest Prius is much nicer to drive, with more interior space and is well-equipped. And company car tax? From just an 11% tax banding.
3. BMW i3
Could this be the thinking man's ULEV? The BMW i3's looks might be futuristic, but despite electric power, it's as good to drive and as well made as you'd expect from any other BMW. Plus with the latest model's 94Ah/33kWh battery, range jumps from 118 miles, to a more respectable 195 miles. That's not enough range security for you? No problems, BMW has thought of that with a range-extender version that features a small petrol motor to charge the battery: it will keep you going for up to 206 miles before you need to refill the tank or re-charge the battery.
We have more on greener motoring
If you want to know more about green motoring, then we have a special section on our website dedicated to reducing the environmental impact of company cars. You can find it here – there's also a White Paper on ULEV choices which I hope you'll find interesting.
---
You also might like…
If you liked this article then check out our posts about similar topics
Ready to make the management of your fleet more efficient?
Request a call back
---