The Expert's Guide to Outsourcing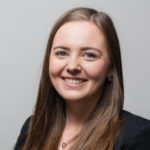 Posted by
Fiona Irving
May 2017
Deciding whether or not to outsource your fleet management can be a challenging task for anyone to consider. At a time when many businesses are looking to reduce their overall costs in high profile areas such as fleet, the potential wins can be very attractive.
However, you can spend literally hours interviewing prospective suppliers, but unless you fully understand the efficiency and cost effectiveness of your in-house operation, it is almost impossible to evaluate effectively, objectively and conclusively.
As a leading specialist in this industry, Fleet Alliance have seen many companies who have outsourced their fleet management, only to find that it has failed to deliver on many levels. This is the principle reason we produced this report for you – after all, the consequences of getting fleet outsourcing wrong can be with you for many years and could have a significant negative impact on your organisation's fleet costs, staff morale and productivity.
This guide will help you choose an outsource partner that is right for you and your fleet management requirements. It shows you what to look for within your own arrangements and how to compare these factors with the offerings that come in from potential suppliers.
---
You also might like…
If you liked this article then check out our posts about similar topics
Ready to make the management of your fleet more efficient?
Request a call back
---