Company Car Tax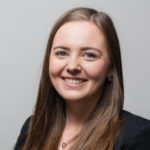 Posted by
Fiona Irving
March 2017
The company car remains an important and intrinsic part of the employee remuneration package. In fact, a recent survey found that 90% of employees offered a company car accepted it gratefully.
This is backed up by latest HMRC figures that found the number of employees taking the company car benefit had increased.
To maintain this upward trend it is important to understand how the changing nature of company car taxation may affect employee benefit in kind – and how you, as an employer, can continue to offer attractive and aspirational vehicles for your staff without increasing their tax burden.
This White Paper explains the underlying changes to company car tax and how that may inform your choice of fleet vehicles over the next few years.
Figures correct at time of publish but may be subject to change.
---
You also might like…
If you liked this article then check out our posts about similar topics
Ready to make the management of your fleet more efficient?
Request a call back
---