Shanghai Motor Show glows green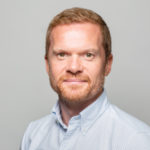 Posted by
Martin Brown
April 2021
Tesla has a certain knack of creating headlines. Fair play. But on this occasion, the Elon Musk run electric car maker found itself on the receiving end of some unwelcome attention at the Chinese Shanghai Auto Show.
Taking place this week, a woman – protesting at her treatment by Tesla following an accident – invaded the Tesla stand and stood on one of its cars with a T-shirt that read 'brake malfunction' above a Tesla logo. It created something of a furore. This included Tesla's response to the incident which attracted criticism not only from users of Chinese micro blogging site Weibo, but also from the Chinese state media.
Such controversy is usually meat and drink to Tesla. But it might be potentially more damaging in China. The company has since apologised for the way it responded to customer complaints. China is a huge market for Tesla, responsible for 30% of its vehicle output; a downturn in sentiment could be costly.
There's also the fact that Chinese EV automakers are also keen to muscle in on Tesla territory. And the Shanghai Motor Show was a terrific opportunity to showcase some of their new models and technology, particularly to a growing number of affluent younger car purchasers. Tesla is certainly coming under pressure.
Zeekr 001

Geely, which is part of the same group that owns Volvo, Lotus, and LEVC, displayed its new Zeekr 001 model, an upmarket 'shooting brake' EV that has the potential for 700km (435 miles) on a single charge – although that will be to NEDC standards, not the more stringent WLTP method of measuring EV range.
P5 saloon

Xpeng has big ambitions, even though it's a start-up, and showed off its P5 saloon model. One of the P5's key features is technology, particularly its Navigation Guided Pilot (NGP) capabilities combined with the in-house developed autonomous driving system XPILOT 3.5.
AE-1 EV

Meanwhile BYD showed its hatchback AE-1 EV, which features an 800 volt battery capable of delivering 1000km (620 miles) on a charge (NEDC again). If you've not heard of BYD, the company is responsible for the fleet of electric double decker buses now deployed in Manchester.
It is of course somewhat strange to be even talking about a motorshow, let alone one you can walk about and view the new technology on show. But China is fast moving and it's moving fast on the road to recovery from the COVID-19 pandemic. EVs are increasingly popular and European manufacturers, whose limos and large SUVs have been popular to date, are having to pivot smartly to a more electrified line up. Not to mention Korean and Japanese car makers, too.
Volkswagen ID.6

So, while Volkswagen has launched the ID.3 and ID.4 in Europe, the larger ID.6, which the company debuted in Shanghai, will be for China only.
Toyota bZ4X

Toyota showed us that – for so long a self-charging hybrid flag bearer – it, too, needs to head down the electric route, and gave us the first sight of its crossover EV the bZ4X. The car is due for sale in 2022, and is a part of a new 'Beyond Zero' sub-brand. There will be 15 dedicated EVs in the future, says Toyota, including a pick-up.
A6 e-tron

Audi showed the rather fabulous A6 e-tron concept, a large five-door coupe-styled vehicle based on an adapted Porsche Taycan platform. Expect it in production-ready form next year with a promised 400+ mile range.
Mercedes-Benz EQB

Meanwhile Mercedes went box-like with the EQB model. But, with space for seven, perhaps an upright design is the answer. It will sit in the electrified range with the EQA model and can be leased for fleets now. Range is some 260 miles although that will depend on model (four-wheel drive or not) – and presumably how many people are in the car…
MG Cyberster

From seven seats to ultra sleek. How about this from MG? Called the Cyberster, this fabulous electric roadster concept is a stunning work of design with a swooping bonnet shape and intricate front apron wraparound. You'll be hyperspaced to 62mph in under 3.0 seconds – some car.
Hongqi S9

Mentioning stunning cars, there was also the Hongqi S9 electric hypercar which has been designed by ex Volkswagen Group styling chief, Walter de Silva (and actually first shown in 2019 at the Frankfurt Show but when little was known about the car). It's part of a joint venture between domestic car maker FAW Group and US start up Silk EV.
Production will be split between China (EVs) and in Italy (close by Ferrari and Lamborghini factories) where further products are due to be unveiled. The S9 looks for all the world like an Italian sports car. But gone green. Yes please, I'll have some of that!
---
You also might like…
If you liked this article then check out our posts about similar topics
Ready to make the management of your fleet more efficient?
Request a call back
---