UK grey fleet at record levels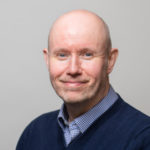 Posted by
Kevin Blackmore
August 2016
The nation's grey fleet is at record levels and accounts for some 40% of all vehicles on the road, costing companies more than £5.5bn a year in mileage claims and car allowances, says a new report.
Getting To Grips With Grey Fleet, produced by the Energy Saving Trust (EST) and commissioned by the British Vehicle Leasing and Rental Association (BVRLA), says that there are 14 million grey fleet cars which drive around 12 billion business miles each year on Britain's roads.
Grey fleet vehicles are those owned by employees, not their companies, but are used regularly on company business. They are usually funded by cash allowances in lieu of a company car and employees are reimbursed for every business mile travelled.
The report says that, in the private sector, grey fleet vehicles cover 11 billion miles a year, emitting 3.2m tonnes of CO2 and 7,038 tonnes of NOx. The cost to companies of these vehicles is almost £5bn.
In the public sector, use of grey fleet vehicles costs £786m per year with the bulk of the 1.5 billion miles driven by employees in the NHS, local authorities and civil service. These vehicles emit 447,000 tonnes of CO2 and 1,118 tonnes of NOx.
Using government figures and data from real-life fleets, researchers at the EST developed a profile of a typical grey fleet vehicle and compared it to other alternatives, including rental cars, car club vehicles and company cars.
They found that the average grey fleet car was older, more polluting and potentially more dangerous than any of the alternatives. Grey fleet vehicles were typically 8.2 years old and pumped 8,156 tonnes of NOx into the environment.
As a result of the findings, the BVRLA, which commissioned the report, is calling on the government to highlight the alternatives to grey fleet use and offer best practice guidance, particularly for public sector organisations.
The Association wants to see a 50% reduction in grey fleet miles by 2020. It says that cutting grey fleet mileage by just 15% would be the equivalent of taking 225,000 cars off the road in emissions terms.
There are also duty of care issues with grey fleet vehicles. Under current health and safety regulations, companies need to ensure that every grey fleet car is fit for purpose, has a valid MOT, is insured for appropriate business use and that the employee has a valid driving licence.
If a grey fleet driver is involved in an accident and is found to have an invalid licence or incorrect insurance, and the vehicle has not been kept in a roadworthy condition, a company could be held liable.
An automated licence check service would help mitigate the risk of grey fleet drivers having invalid driving licences.
As the report clearly identifies, grey fleet costs are a major concern, not least because the level of reimbursement for drivers using their own cars for business purposes creates a substantial cost centre that needs to be managed effectively.
Under the HMRC's Approved Mileage Allowance Payments scheme, grey fleet drivers can claim 45p per mile for the first 10,000 business miles they drive and 25p thereafter – which can quickly mount up if high grey fleet miles are being driven.
Companies should also look carefully at the impact grey fleet travel has on their total emissions in the light of the corporate environmental policy, as grey fleet vehicles are older, use more fuel and create higher emissions than company owned or daily rental vehicles and are less likely to be well maintained.
Our advice on managing grey fleet cars is to treat them exactly the same as if they were company-owned, keeping all vehicle details on a central fleet database.
This allows them to be accessed at all times and any changes to their condition, status or ownership recorded so that they are up to date. On a monthly basis, grey fleet drivers should also complete vehicle condition, electronic licence and insurance check forms.
To ensure that driver-owned vehicles are serviced regularly and in accordance with manufacturer warranties, drivers should also input their total mileage on a monthly basis via an online mileage reporting system, from which timely service reminders can then be issued as the service draws near.
Our award-winning app, e-Fleet Mobile, is perfect for this purpose as many of our clients have discovered, offering a module dedicated to managing grey fleet vehicles and their drivers.
---
You also might like…
If you liked this article then check out our posts about similar topics
Ready to make the management of your fleet more efficient?
Request a call back
---