Top-selling cars under threat of keyless theft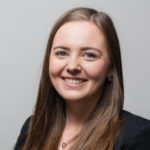 Posted by
Fiona Irving
February 2019
Some of the country's best-selling cars, including the Ford Fiesta, Volkswagen Golf, Nissan Qashqai and Ford Focus, are potentially at risk from keyless theft, according to consumer group Which?
Keyless entry systems enable cars to start if the key fob is nearby. However, thieves using so-called relay devices to boost the signal can trick the cars' sensors, enabling them to open and start a vehicle even when the fob remains in the owner's house.
Which? analysed data on keyless attacks provided by the General German Automobile Club, ADAC, which found security flaws in 99% of the models tested.
ADAC, a roadside recovery organisation, tested 237 keyless cars and found that all but three were susceptible. Of the five top-selling cars in the UK, only the Vauxhall Corsa was deemed safe because it is not available with keyless entry and ignition.
The latest models of the Discovery and Range Rover, and the 2018 Jaguar i-Pace, all made by Jaguar Land Rover, were also rated as secure.
A growing number of new cars are made with keyless entry systems, allowing owners to open them remotely, as long as their actual key is nearby, for instance in their pocket.
Car theft at a 10-year high
However,  UK car thefts are at a 10-year high. In the year to March 2018, more than 106,000 offences of theft of or unauthorised taking of a motor vehicle were reported to police in England and Wales – the highest annual total since 2009.
In a statement Which? said: "Thieves have been using keyless theft for several years, but manufacturers continue to make new models that can be stolen in this way, meaning there is an ever-larger pool of vehicles for thieves to target."
However, the Society of Motor Manufacturers & Traders (SMMT) maintained that new cars were more secure than ever.
Chief Executive Mike Hawes said: "The industry takes vehicle crime extremely seriously and any claims otherwise are categorically untrue. The latest technology has helped bring down theft with, on average, less than 0.3% of the cars on our roads stolen.
"Criminals will always look for new ways to steal cars; it's an ongoing battle and why manufacturers continue to invest billions in ever more sophisticated security features – ahead of any regulation."
Tips for drivers
One leading insurer offered the following advice to drivers:
Check your car door is locked
Criminals can also use locking jammers to block the signal from contactless keys when you lock your car door. Make sure a hacker hasn't used a device to block the 'lock' signal from the key when you leave your car. Double-check that the door is definitely locked before you walk away.
Switch the key off
Some cars allow you to turn the keyless entry feature off when you're not using it. Your driver's manual should tell you if this is possible, but if you can't find the answer, contact the dealer where you bought the car.
Take care when storing your car key
Make sure you keep your key away from any doors or windows in your home. This makes it harder for car thieves to pick up the radio signal from your key fob and use it to get in your car.
---
You also might like…
If you liked this article then check out our posts about similar topics
Ready to make the management of your fleet more efficient?
Request a call back
---