'Tis the season to be jolly – but not too 'merry' if you're driving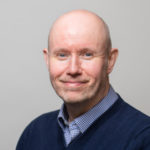 Posted by
Kevin Blackmore
December 2016

The Government is targeting young males through this year's Think! Christmas drink-drive campaign, as figures show they account for almost two-thirds of drink drivers killed on our roads.
The campaign is targeting young British men, of which there are 5.4 million in the 25 to 34 age bracket, through social media campaigns throughout December.
Road Safety Minister Andrew Jones said: "Drink-driving destroys families and ruins lives, yet some reckless drivers continue to take the risk and get behind the wheel after drinking – particularly young men who account for almost two thirds of drink drivers killed on our roads.
"Deaths from drink driving have fallen significantly over the last 30 years, but it is still responsible for the deaths of five people every week. This Christmas we are specifically targeting the biggest perpetrators of this devastating crime – young men, but our message to everyone remains the same: don't drink and drive."
The campaign aims to make it clear to young men that they have plenty to live for the following day, which they may not see if they choose to have a second drink.
Research carried out for the Department for Transport found 20% of young men have had two or more drinks before driving and an extra 11% say they have considered it – with a third of adults telling researchers they felt it wouldn't impact on their driving.
However, research from the National Institute for Health and Care Excellence (NICE) shows a second drink doubles a driver's chances of being involved in a fatality.
Chief Constable Suzette Davenport, the national roads policing spokesperson, said:
"Police officers on patrols over the Christmas and New Year period will be specifically targeting people driving under the influence of drugs or alcohol and we will also be doing roadside testing, so we can make instant arrests.
Our message is very simple and very clear – you are breaking the law, you are risking your life and the lives of those around you and the consequences of doing so will plague you for the rest of your life."
More than half a million drivers are stopped and breathalysed each year by the police, with more breath tests carried out in December than other months.
In England and Wales, the alcohol limit for drivers is 80 milligrammes of alcohol per 100 millilitres of blood, 35 microgrammes per 100 millilitres of breath or 107 milligrammes per 100 millilitres of urine. This is the highest in Europe.
Meanwhile, the alcohol limit for drivers in Scotland is significantly lower at 50 milligrams of alcohol in every 100 millilitres of blood and 22 micrograms of alcohol per 100 millilitres of breath.
The Scottish Government said they had changed the drink drive limit to bring Scotland in line with most other European countries, to save lives and make Scotland's roads safer.
Many drivers do not realise that it can take longer for the effects of alcohol to wear off than they think. It is quite possible to finish drinking at midnight the night before, but still be over the legal alcohol limit driving to work the next day.
As a result, almost 1 in 5 of the 90,000 drivers convicted of drink driving each year are on their way to or are at work on the following day.
Anyone caught over the legal alcohol limit when driving will be banned from driving for at least 12 months, fined up to £5,000 and receive between three to 11 penalty driving points.
They could also be sent to prison for up to six months. All these factors – the length of imprisonment, period of disqualification, size of fine and penalty points depend on the severity of the offence.
And being in charge of a vehicle whilst over the legal limit or unfit through drink could result in three months' imprisonment plus a fine of up to £2,500 and a driving ban.
The penalty for refusing to provide a specimen of breath, blood or urine for analysis is a maximum of six months' imprisonment, a fine of up to £5,000 and a driving ban of at least 12 months.
If the worst should happen, causing death by careless driving when under the influence of drink or drugs carries a maximum penalty of 14 years in prison, an unlimited fine, a minimum two year driving ban and a requirement to pass an extended driving test before the offender is able to drive legally again.
Anyone caught drink driving more than once in a 10 year period will be banned for at least three years.
Campaigners say that Britain is still failing to adequately tackle its drink drive problem, and that the number of drivers killed remains far too high.
---
You also might like…
If you liked this article then check out our posts about similar topics
Ready to make the management of your fleet more efficient?
Request a call back
---