Tips for staying legal while driving abroad this summer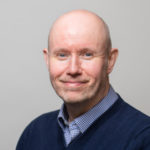 Posted by
Kevin Blackmore
June 2017

New rules governing vehicle emissions,  vigilant traffic police and very strict drink-driving regulations mean that UK drivers planning to take their cars abroad this summer have to remain on their mettle at all times. We offer advice on staying legal this holiday season.
Driving abroad this summer, especially in France, represents something of a legal minefield due to rules and regulations covering vehicles emissions, the use of satellite navigation, the carrying of breathalyser kits and some of the strictest drink-driving laws in the world.
If you are taking a leased car abroad this summer,  you will need to notify your leasing company you are travelling abroad at least four weeks prior to travel to obtain a Vehicle on Hire (VE103) certificate – in lieu of the V5C registration document -– and a letter giving written permission needed to drive their car overseas.
You will also need to give your leasing company plenty of notice of driving in France this year because of the latest clean air regulations, which apply in Paris, Lyon and Grenoble, but which are planned for other French cities.
This is the Crit'Air scheme, which came into force in January, and requires all vehicles to display a windscreen sticker, or vignette, according to how much they pollute.
To apply for a sticker online, you must know your vehicle's European Emissions Standard. For newer vehicles, covered by Euro 5 and Euro 6 standards, the category may be in section D2 of the DVLA V5C registered keeper form, which on a leased car will be held by the leasing company.
This information is vital in order to apply for a Crit' Air sticker from the official French website which is at: https://www.certificat-air.gouv.fr/en/
Fines of £117 can be issued on the spot for non-compliance, so it's best to ensure you abide by the new rules to stay legal at all times.
But the new clean air rules in France are not the only thing that drivers need to be aware of, as there are a host of other regulations that require careful consideration.
Here are some our top tips for driving abroad this summer.
When it comes to drink driving, there is only one safe rule – don't do it. Foreign laws are often stricter than ours and the penalties are severe. Traffic police can levy fines on the spot.
If you have a leased car, you'll need to notify your leasing provider that you'll be taking the vehicle abroad in advance to obtain a vehicle-on-hire certificate (VE103).
All drivers who own their vehicle must be able to produce their V5C vehicle document showing ownership.
Apply for your Crit' Air sticker well in advance of the date of travel to ensure it arrives well before you go.
European breakdown cover and fully comprehensive insurance are essential. Check you have both before setting off.
A quick maintenance check of your car before travelling will help improve fuel economy and may avoid preventable breakdowns.
Study each country's individual driving laws before you set off. In France, for example, satellite navigation systems that are capable of detecting speed cameras must be switched off.
It is compulsory to carry a reflective jacket when driving in France, Spain, Italy, Austria, Portugal and Croatia. You should also carry a warning triangle, spare light bulbs, GB stickers or have number plate with an EU logo.
It is also compulsory to carry at least one breathalyser kit for driving in France, although there is currently no fine for non-compliance. Our advice is to be on the safe side and carry one..
If you are taking the children, check the safety and compliance rules for children's car seats for each country before you set off as they vary from country to country. For example, under French law, children up to the age of 10 or less than 1.4 metres tall must travel in an approved child seat or restraint.
It's also worth knowing that the international emergency number, 112, is the same for all European countries, and you should  put it in your mobile phone and have it written down on documentation just in case.
Following these simple guidelines should ensure your summer driving holiday passes without incident. Above all, have a great time!
---
You also might like…
If you liked this article then check out our posts about similar topics
Ready to make the management of your fleet more efficient?
Request a call back
---