A third of drivers are still taking the risk with their mobile phone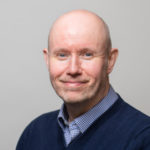 Posted by
Kevin Blackmore
August 2017

A third (34%) of drivers are still using their mobile phone without a hands-free set, with more than half a million motorists admitting to making calls on almost every journey they make, according to a new study.
The research from fast-fit operator, Kwik Fit, found more than a quarter (26%) of drivers use their satnav or GPS on their phone, while almost one in five say they take calls (19%) or read text messages (17%). One in six (16%) drivers made calls without a hands-free set, with around one in eight (12%) sending texts.
The research also found that millions of drivers don't know the rules for using phones. More than two in five (43%) did not know that the penalty for using a hand-held phone when driving is six points and only 47% was aware that those caught using a hand-held phone in their first two years of driving will lose their licence.
Youngest drivers are the most ignorant about mobile phone rules, with those aged 18-24 nearly three times more likely than the average motorist to believe it's legal to use your phone when stopped at traffic lights. They are also twice as likely to say you can answer calls but not make outgoing ones, and that drivers are allowed to use their phone in slow moving traffic.
Backing up the Kwik Fit study,  the latest research from the RAC shows that drivers are so fixated with their mobiles that even causing an accident would not lead to two in five of them changing their behaviour.
The RAC said the findings suggested a sizeable minority of drivers still do not see anything wrong with using a handheld phone illegally because they believe they are not likely to cause an accident or be stopped by the police.
Meanwhile, the latest government statistics show there has been a rise in the number of accidents resulting in serious or slight injuries where the driver using a mobile phone was a contributory factor. These rose by 36% and 15% respectively between 2011 and 2015 – the last year for which data is available.
Earlier this year, the Government increased the penalties for mobile phone use in England, Scotland and Wales to reflect the severity of the offence.
From the beginning of March, the penalties doubled for those caught while using their mobile phones while driving. Offenders now receive a £200 fixed penalty fine, up from the previous £100, and six points added to their driving licences.
If offenders are caught twice and accrue 12 points, they will also automatically appear in court and face a fine of up to £1,000 and a driving ban of up to six months.
Newly qualified drivers also face having their licenses revoked after the first offence, and to regain their license may have to reapply for a provisional licence and drive as a learner until they pass further theory and practical tests.
To ensure this controversial area is properly covered in corporate guidelines, all companies should have a sound mobile phone policy in place which should be accessible to all those who drive on company business.
Amongst others, a typical policy could contain the following advice:
It is an offence to use hand held mobile phones whilst driving or whilst the engine is turned on. The driver will be liable for prosecution if they are holding a mobile phone, or any other type of hand held device to send or receive any sort of data, be it voice, text or pictorial images.
The driver will be regarded to be driving if they are in charge of a vehicle with its engine running on a public road, even if the vehicle is stationary. It is therefore strictly forbidden for the user to use a hand held mobile phone whilst driving.
The driver must ensure they have full control of any vehicle that they are driving at all times.
A mobile phone may only be used where there is an absolute necessity to use it, such as calling the emergency services.
When the phone needs to be operated to make or deal with a call, before doing so the driver must stop and park the vehicle where it is safe and lawful to do so and with the engine switched off.
Individuals will be personally responsible for the payment of any fine or fixed penalty incurred whilst in charge of the vehicle. Any conviction for driving offences, any driving endorsements and any fines incurred must be reported immediately to line management as this may affect the company's insurance and the driver's records.
It should be noted that a breach of the company's rules on the use of a mobile phone whilst driving may render the user liable to action under the disciplinary procedure.
---
You also might like…
If you liked this article then check out our posts about similar topics
Ready to make the management of your fleet more efficient?
Request a call back
---