The place of EVs in society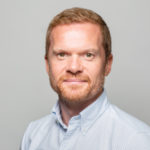 Posted by
Martin Brown
November 2020
While we believe that electric vehicles (EVs) have an important role for businesses, zero emission vehicles have an essential role to play in society, both on a local and global scale.
Exhaust pollution from vehicles affects local air quality in particular, leading to lung and cardiovascular disease, reduced life expectancy and an increased susceptibility to cancer.
In Government guidance on the effects of pollution – Health Matters: air pollution – it says that a study in 2006 found that reducing Particulate Matter (PM) by 10µg/m3 would extend lifespan in the UK by five times more than eliminating casualties on the roads, or three times more than eliminating passive smoking. A statistic that is worth pausing over.
Moving to electric vehicles can accelerate the introduction of cleaner air, which has a positive impact on society, particularly the more disadvantaged in urban areas.
But pollution needs to be tackled globally, as well, to reduce the level of pollutants in the air alongside confronting the issue of global warming. On a world scale, emissions from road transport are rising faster than in any other sector and account for over 10% of all global emissions.
So we will be following COP26 closely – the COVID-19 postponed UN Climate Change Conference – which will be taking place at Glasgow's SEC, a short walk from the Fleet Alliance offices.
The importance of improving air quality cannot be underestimated. It is also one of the reasons that Fleet Alliance has signed up to EV100, a global initiative among businesses to accelerate the introduction of electrification by 2030. We plan to transition our full customer fleet of 37,000 vehicles by then.  Other participants in the initiative include BT Group, Centrica, LeasePlan and Lloyds Banking Group.
A balanced view on EVs
It would be wrong to pretend that EVs are totally clean. They are not. And there are some uncomfortable truths about how precious metals, which are used in the construction of batteries, are mined and sourced.
There is also energy used in the build of an EV that leads to CO2 emissions. But a recent report led by the University of Nijmegen in The Netherlands and supported by the Universities of Exeter and Cambridge, found that its effect is less than the build of petrol or diesel cars, and reduces over time as cleaner energy production increases.*
There are other factors that should also be considered, such as the pollution produced by the tyres abrading over time and brake dust particles entering the air. Such pollution can only be countered by reducing the usage of cars per se.
Nevertheless, the electric vehicle tackles one of the key pollution issues – vehicle emissions. And tailpipe emissions are something that petrol and diesel cars cannot escape.
So while we acknowledge that not everything is totally green with EVs, electric vehicles offer a real opportunity to make a difference to society and the world.
*The report was published in early spring 2020 – the full title of the report is: Net emission reductions from electric cars and heat pumps in 59 world regions over time
---
You also might like…
If you liked this article then check out our posts about similar topics
Ready to make the management of your fleet more efficient?
Request a call back
---