Ten Top Winter Driving Tips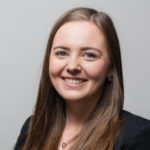 Posted by
Fiona Irving
December 2018
With the arrival of the first bad weather of the winter, drivers need to be aware of the 'dos and don'ts' of winter driving. Here are our top ten winter driving tips designed to help keep you safe this winter.
1. Always check the forecast
If you must drive, follow weather forecasts and general advice to drivers in the local and national media. Allow plenty of extra time for your journey.
Visit the Traffic England website for live information about traffic and road conditions across the major road networks. Traffic information for major roads in Scotland and Wales is available from Traffic Scotland and Traffic Wales
2. Check your vehicle thoroughly
Check your car all over before you set off. Make sure everything is in good working order, especially the lights. Check the headlights and fog lamps and make sure the demister and windscreen wipers are working properly.
3. Learn how to demist the windscreen quickly
Start the heater off cold, then slowly increase the temperature as the air dries out, rather than overloading the cabin with hot, 'wet' air. Try to find a temperature and humidity that's comfortable but doesn't mist up the cabin. Use the air-conditioning in conjunction with the heater. Hot air will dry the glass a little through evaporation, but the air will then cool down and condense on the glass once more, so make sure the air-con is on to keep the atmosphere inside dry.
4. Consider winter tyres where required
In remote areas which suffer extreme weather conditions, like the Scottish Highlands, for example, winter tyres may be necessary. Snow socks may also be an option in areas where heavy snow is the norm. For anywhere else, however, the latest generation of cross-climate tyres are suitable for all seasons and all conditions – snow ice, wet, dry – and make redundant the argument for fitting different tyres for different seasons.
5. Driving on snow or ice
If you find yourself driving in snow or on icy or snow covered roads, adapt your driving to these conditions. Reduce your speed as the chances of skidding are much greater and your stopping distance will increase massively. Avoid harsh braking and acceleration, or sharp steering, and always reduce your speed smoothly and in plenty of time on slippery surfaces.
6. Leave plenty of space to the car in front
It's always a good idea to increase the gap between you and the vehicle in front. You may need up to ten times the normal distance for braking. To slow down on ice and snow, lift off early to allow the speed to drop sufficiently to select a lower gear. If you do need to use the brakes, use very gentle pressure depressing the clutch early to avoid stalling the engine.
7. Rely on your brakes
Modern ABS braking systems prevent wheel lock-up and allow you to continue to steer effectively rather than sliding out of control – and this is usually beneficial when trying to avoid obstacles, people and other cars in an emergency braking situation. Learn how to use it effectively, understand its limitations and accept that it's a well proven safety system that could save your life.
8. Traction control is a boon in winter
Most traction control systems (such as ETC, DSC, ESP) reduce engine power or apply the brakes in response to spinning wheels. When driving in winter conditions, it is especially beneficial to keep these systems active as they are much more capable of maintaining traction and keeping you on the road than most humans.
9. What to do if you get stuck in snow
If you do get stuck in snow, revving your engine to try to power out of the rut will just make the rut worse. Instead, move your vehicle slowly backwards and forwards out of the rut using the highest gear you can. As a reduction in power can hinder progress, you could consider temporarily switching off the traction control – but don't forget to turn it back on again once free. If you do get caught in a snow drift, don't leave your vehicle but call your breakdown service or the emergency services and let help come to you.
10. Carry an emergency kit
When extreme weather is possible, keep an emergency kit in your car, especially if you're going on a long journey. If this seems unnecessary, take a moment to imagine yourself stranded in your car overnight. If you must drive in these conditions, we recommend that you carry:
Tow rope
A shovel
A hazard warning triangle
De-icing equipment
First aid kit
A working torch
A blanket
Warm clothes, including boots
Emergency rations (including hot drink in a flask)
Mobile phone (fully charged)
---
You also might like…
If you liked this article then check out our posts about similar topics
Ready to make the management of your fleet more efficient?
Request a call back
---