Ten facts you should know about licence checking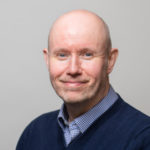 Posted by
Kevin Blackmore
February 2016
Employers convicted under corporate manslaughter and health and safety legislation face tougher fines running into millions from the start of this month under new sentencing guidelines, increasing the need for health and safety initiatives such as licence checking.
The new guidelines, which came into force from February 1, could now see a large company with an annual turnover of more than £50 million face fines of up to £10m for the most serious health and safety offences.
Major companies convicted of the separate offence of corporate manslaughter could also face fines of up to £20m.
Previous penalties were criticised for not sending a sufficiently strong message to a company's board of directors about the importance of good health and safety management.
A key part of any health and safety policy at companies where drivers regularly drive on business is the regular checking of driving licences to ensure that drivers are eligible to drive the class of vehicle they have been allocated.
However, new research by RAC Insurance has shown that only around one in 10 motorists (13%) would tell their employer if they received penalty points whilst driving.
The survey also found that nearly a fifth of overall motorists (18%) would not inform their insurer if they incurred penalty points while driving and a quarter (25%) of motorists surveyed who already had penalty points, did not inform any organisation when they received them.
The implications of not declaring penalty points are serious with motorists risking having a worthless insurance policy, and receive hefty penalties from the police.
Employers may also be held liable for the actions of their employees if they allow them to drive on company business without a valid licence.
However, since the Government abolished the paper counterpart of the photocard driving licence last summer, licence checking is a less straightforward exercise as, traditionally, the counterpart carried details of any driving offences and endorsements that drivers might have received.
The most effective way to address the administrative burden brought on by these changes is to use an automated system to perform licence checks. Fleet Alliance offers an online service, Licence Check, that provides comprehensive and up-to-date data on your drivers, directly from DVLA data, and even allows you to choose the frequency of the checks and carry these out more often for drivers with driving convictions or a poor accident record.
The pressure on organisations to prove they are demonstrating a robust approach to health and safety is greater than ever, and licence checking should be the cornerstone of any comprehensive duty of care policy. If you'd like to know more about Licence Check, speak to us today. In the meantime, here are ten facts you should know about licence checking:
Ten licence checking facts
It is an offence if a company allows an employee to drive a vehicle for work without a valid licence. And the Health and Safety Executive's guide, Driving at Work, says employers should satisfy themselves that drivers are competent and capable, and asks the question: do you check the validity of the driving licence on recruitment and periodically?
Driving licence checks should be carried out at least once a year but, since penalty points can accumulate rapidly, it may be advisable to do it more frequently. Some organisations apply a scale so that, for example, those drivers who are three points away from losing their licence have frequent checks while those with no or few points stay on annual checks.
To perform a one-off check on a licence, with a driver's permission, employers can utilise the Government website at https://www.gov.uk/view-driving-licence. However, whilst useful for ad-hoc checks, this approach is not generally recommended for larger fleets due the manual nature and level of administration required.
It may be tempting to use information directly from an employee's file, such as their National Insurance number or driving licence details, in order to access the information. However, this should be resisted as it is in breach of the data protection requirements of the DVLA and information should only be accessed with the driver's permission.
All licence checking can now only be carried out online and should help fleets avoid issues surrounding licence renewal, endorsements or verification of new and existing licences. Data for an entire fleet is now collated and held in a single place electronically.
However, the administration involved in licence checking can be very time consuming, especially on a fleet of several hundred vehicles. Due to critical nature of these checks, many companies now use a professional external agency for all their licence checking.
Having a robust system in place may be vital when defending yourself against a prosecution, so it's important to keep an auditable record, or if using an external agency, that they keep one on your behalf.
For ease of use, an accredited licence checking agency can take the administrative burden out of the licence checking process, especially if you have a large fleet. At Fleet Alliance, we offer our online service, Licence Check, which reduces risk by automatically checking your drivers' licences against DVLA licence data.
A dedicated licence checking service, such as Licence Check, helps comply with health and safety guidelines regarding driver licence checking. In the case of Licence Check, once drivers are set up, the process is automatic so you don't forget. This not only reduces the risks to your business but also reduces the administrative burden of checking licences.
Most dedicated licence checking services provide comprehensive and up to date data on your drivers. Licence Check checks your drivers' against DVLA data directly which protects you against fraud. Users can also choose the frequency of the checks and carry these out more often for drivers with driving convictions or a poor accident record.
---
You also might like…
If you liked this article then check out our posts about similar topics
Ready to make the management of your fleet more efficient?
Request a call back
---