Tax cuts make EVs cheaper than some petrols and diesels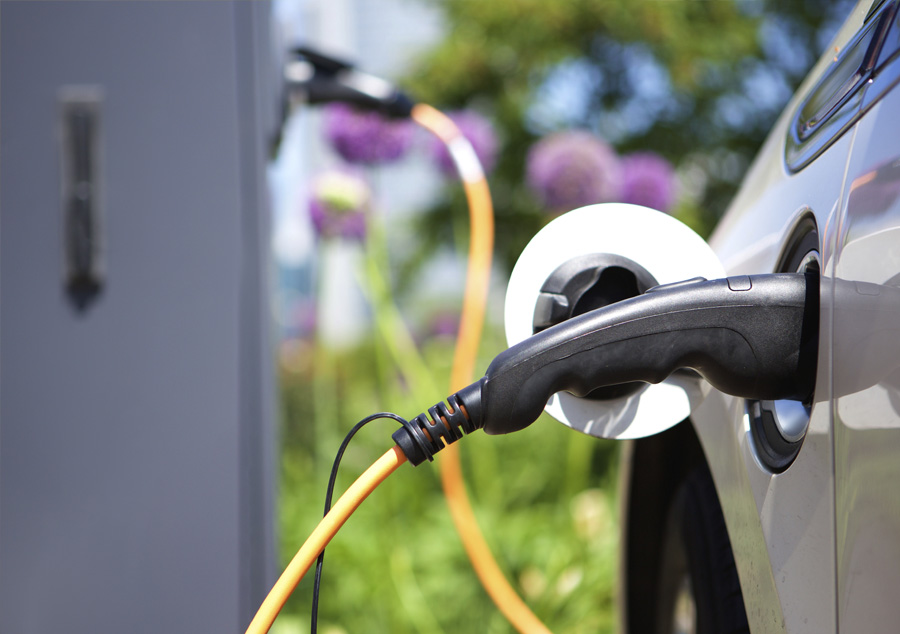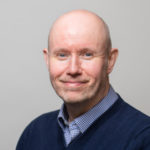 Posted by
Kevin Blackmore
October 2019
The new Benefit-in-Kind tax rates for electric vehicles which come into effect in April will make their total cost of ownership (TCO) cheaper than some petrol or diesel equivalents, says leading accountants Deloitte.
The new company rates, which are as low as 0% on some zero-emission vehicles compared to 16% currently, are expected to offer savings in the region of 95% for company car drivers, according to the Deloitte analysis.
In addition, the new rates will have a positive effect for businesses, says Deloitte, which calculates that switching the profile of a 900-strong diesel or petrol fleet to electric could create savings in excess of £1.9m annually.
It quotes, as an example, a higher rate taxpayer who is currently paying 40% tax and receiving a diesel hatchback company car with a list price of £30,000. This would equate to an employee TCO of more than £18,000 over a 48-month period.
However, for a comparable EV over the same period, the TCO reduces to just £916 thanks to the new tax regime – a saving of 95%. See example below.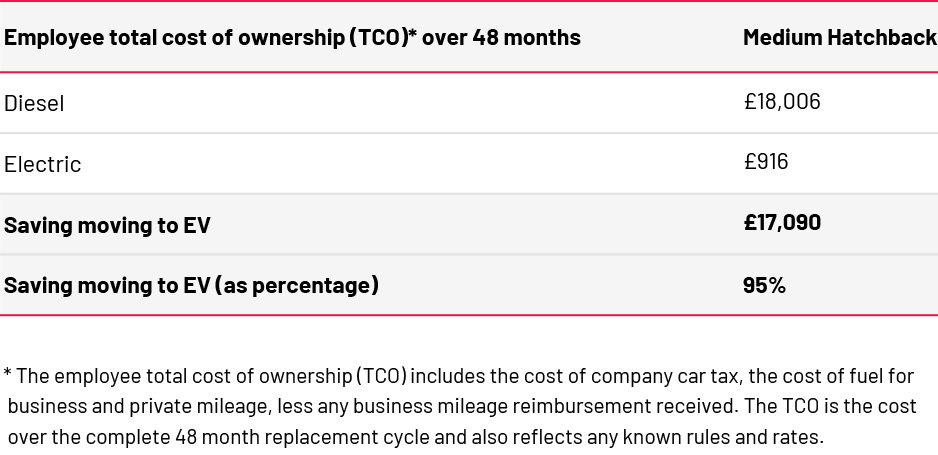 Fourfold increase in EVs over last year
Michael Woodward, UK automotive lead at Deloitte, commented: "We've seen electric vehicle (EV) popularity increase fourfold over the past year alone.
"For those thinking about making the switch, the tax changes for company cars from 6 April, 2020 are certainly a strong incentive. With a surge in demand likely, the question remains whether both manufacturers and businesses are ready.
"Over the next three years, car manufacturers will need to review the scale of their production to accommodate growth and assess supply levels into the UK. Fleet sales will drive the majority of demand and manufacturers will be keen to prevent missing out on sales due to lack of supply.
"For many businesses, there are operational, employee and environmental benefits in transitioning to EVs. However, the suitability of electric must make sense before making the switch.
"For some, EVs will already be a viable option given their fleet journey patterns, and next steps may simply be building a robust policy and plan to support wider EV adoption.
"For others, long-distance travel demands or knowing how and where to charge EVs will need more consideration. Businesses upgrading from diesel or petrol fleets may also require investment for on-site charge points."
Woodward said that, environmentally, transport was the highest carbon-emitting sector in the UK and targeting corporate fleets in this way had the potential to displace the maximum amount of fossil-driven miles.
He added that many businesses had already signed up to the Climate Group's EV100 initiative which brings together forward-looking companies committed to accelerating the transition to EVs and making electric transport the new norm by 2030.
"April's tax changes offer an opportunity to achieve the commitments EV100 sets out, whilst also meeting individual targets in reducing carbon emissions," he said.
21 million more EVs by 2030
Earlier this year, Deloitte produced research that predicted that there would be some 21 million more EVs on the road worldwide by 2030, by which time battery EVs will significantly outperform the rest of the EV market, accounting for 70% of total EV sales.
To keep up with demand, Deloitte estimates that some 28,000 charging points will be required by 2030 in the UK alone.
Martin Brown, managing director at Fleet Alliance, commented: "Electric cars with zero CO2 emissions will have a nil rate of tax next year and very low rates for the following two years, which is a huge step forward in our drive towards zero emissions and a great incentive for drivers.
"The government has sign-posted fleets towards a greener future, comprising EVs and hybrids. And vehicle manufacturers will deliver a much larger range of these vehicles, with the lower tax regime speeding that process up for drivers.
"However, during his transition, we still believe that combustion engines, especially the latest RDE2 diesels, have a key role to play in helping achieve the ideal fleet mix.
"In deciding upon the optimum fleet policy choice list, it is always a good idea to seek advice from your fleet management provider who will be able to give you the most up to date information on the most suitable combination of vehicles for your fleet," he added.
---
You also might like…
If you liked this article then check out our posts about similar topics
Ready to make the management of your fleet more efficient?
Request a call back
---