Take up of EVs and plug-ins hits new records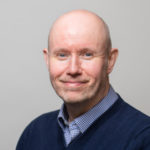 Posted by
Kevin Blackmore
February 2016

The take-up of electric vehicles (EVs), range extenders and plug-in electric vehicles increased dramatically in 2015 to a new UK record, according to the latest figures, as companies and individuals continued to seek the clean air and tax benefits they offered.
Figures from the Society of Motor Manufacturers and Traders for 2015, showed the market for electric, plug-in hybrid and range-extended electric vehicles went up by 94% from 14,532 at the end of 2014 to 28,188 by the end of last year.
This was a record and more than the past five years' totals combined. Last year, plug-in hybrid vehicles proved most popular amongst buyers, with sales of 18,254 new units, a 133% increase on 2014. Fully electric vehicle sales, meanwhile, increased 48%, recording 9,934 registrations.
At the same time, sales of petrol-electric and diesel-electric hybrids increased by almost 20% from 37,315 in 2014 to 44,580 by the end of 2015.
According to industry body Go Ultra Low, fleet registrations of EVs and plug-in EVs were 106% up on the previous year and some 18,250 of the 28,188 units were combined fleet and business registrations, around 65% of the total.
Behind the increased demand was a much greater choice of models, with 30 pure electric or plug-in hybrid cars now available in the UK. These range from high-performance sports cars to capable sports utility vehicles, with more new models on the way this year and with each of the 10 best-selling brands now offering an EV as part of their model range.
In terms of individual models, the Mitsubishi Outlander PHEV was the best selling plug-in EV for the second year running, with sales 118% up on the previous year. The Nissan LEAF was second with a 29% increase, while the third placed BMW i3 saw registrations rise 59% year-on-year.
| | | | | |
| --- | --- | --- | --- | --- |
| Rank | Model | Sales 2015 | Sales 2014 | Growth rate |
| 1 | Mitsubishi Outlander PHEV | 11,681 | 5,364 | 118% |
| 2 | Nissan LEAF | 5,236 | 4,051 | 29% |
| 3 | BMW i3 | 2,213 | 1,393 | 59% |
The Government anticipates that 5% of new car registrations, around 100,000 units, will be ultra-low emission by 2020, and has increased its support in the shape of plug-in grants to the value of £600m over the next five years.
However, it also revealed there will two plug-in grant rates from the beginning of March this year and a cut in the £5,000 plug-in grant.
Vehicles with a zero emission range of more than 70 miles – category one – will now receive a grant of £4,500, while vehicles with a shorter zero emission range — category two and three, such as plug-in hybrid vehicles with a petrol or diesel engine — will receive £2,500.
The new banding system is as follows:
Category 1: CO2 emissions of less than 50g/km and a zero emission range of at least 70 miles.
Category 2: CO2 emissions of less than 50g/km and a zero emission range between 10 and 69 miles.
Category 3: CO2 emissions of 50-75g/km and a zero emission range of at least 20 miles.
A price cap will also be introduced from March. Category two and three models with a list price of over £60,000 will not be eligible for the grant, but all category one vehicles with a zero emission range of more than 70 miles will be eligible for the full £4,500.
Amongst new EVs to join the market from next year will be the pure electric Ampera-e from Opel/Vauxhall, the European version of General Motors' Chevrolet Bolt long-range electric car.
The Bolt features a 60kWh battery – twice the capacity of the latest Nissan LEAF – and offers a range of 200 miles, considerably more than some of its competitors.
Fleet Alliance has been championing the addition of EVs and plug-in hybrids to fleet policies for some time now and last year, as part of an EV awareness programme, added two new Nissan Leafs to its fleet.
One was for use by staff to familiarise themselves with the characteristics of an EV, while the other was for use by clients for testing and review purposes. The company also added the Lexus CT Hybrid, which has carbon emissions of just 82g/km, to its own company car policy to encourage its employees to consider greener alternative vehicles.
At the same time, two free-to-use electric car charging points were introduced to the visitors' car park at its Skypark offices, just outside Glasgow city centre, with all charging costs covered courtesy of Fleet Alliance.
"For UK businesses that want to deliver cost savings, improve employee motivation and reduce their environmental impact, implementing a green fleet policy which includes a proportion of EVs and plug-in hybrids is definitely one route to consider – and one we are advocating to many of our clients," said Managing Director, Martin Brown.
---
You also might like…
If you liked this article then check out our posts about similar topics
Ready to make the management of your fleet more efficient?
Request a call back
---