SMMT reduces BEV forecast following plug-in grant cuts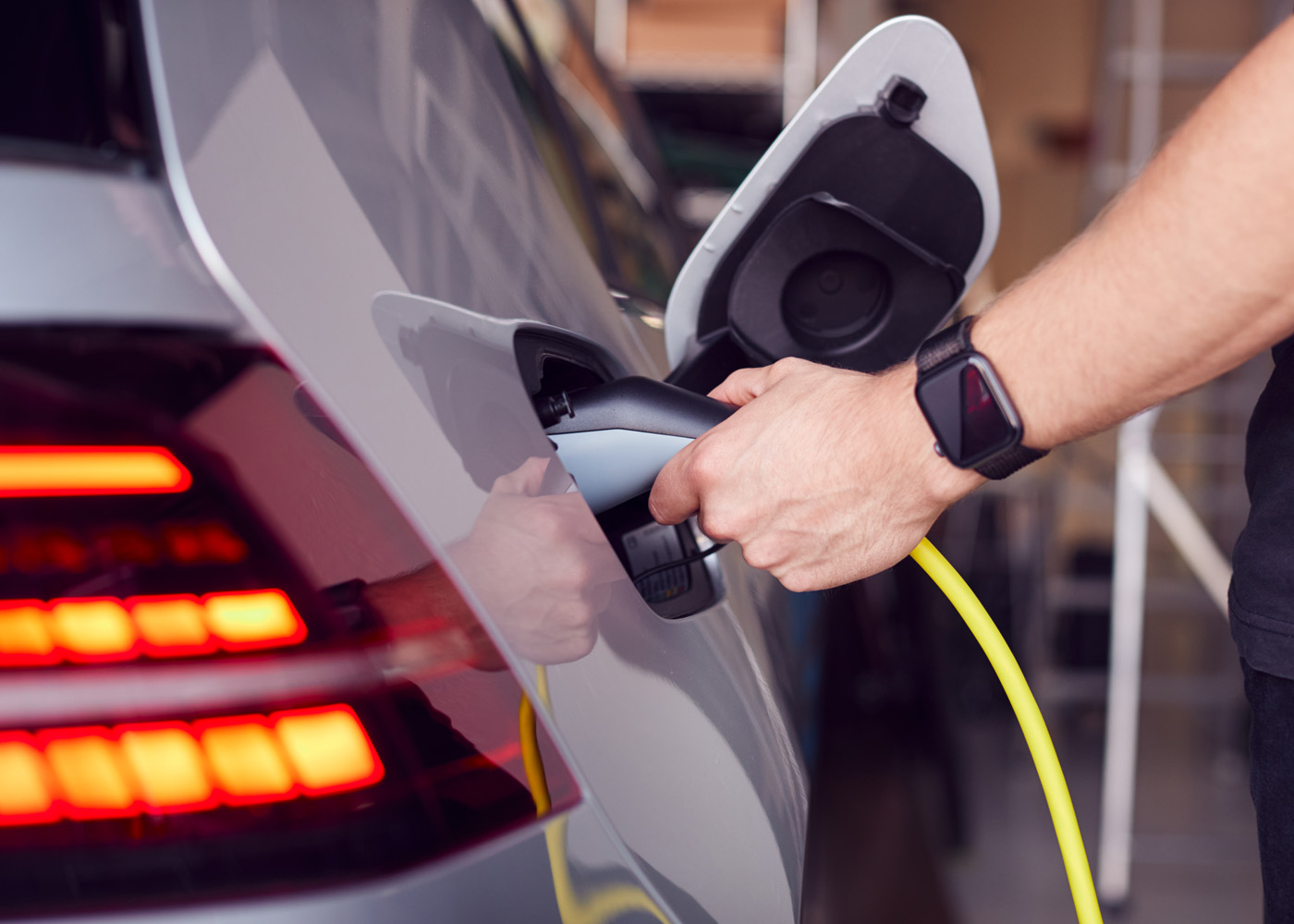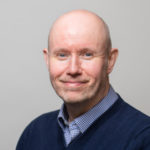 Posted by
Kevin Blackmore
May 2021
The Society of Motor Manufacturers and Traders (SMMT) has reduced its 2021 sales forecast of battery electric vehicles (BEVs) following the Government's recently announced cuts to the Plug-in Car Grant (PICG).
But the Society, which represents the country's vehicle manufacturers, still expects BEVs to grow their market share this year, along with Plug-in Hybrid Electric Vehicles (PHEVs) at the expense of traditional diesel and petrol engine vehicles.
BEVs are now expected to account for 8.9% of registrations by the year-end – down from the 9.3% initially forecast in January, in light of March's cuts to the PICG. With PHEVs anticipated to take a 6.3% market share, total plug-in vehicles should comprise 15.2% of all cars registered in 2021.
Much of the fleet market was bemused by the Government's announcement last month that the PICG was being cut from a maximum of £3,000 to £2,500 and the eligibility threshold reduced from £50,000 to £35,000.
In response, vehicle manufacturers, including BMW, Nissan, VW, Peugeot, Citroen, Vauxhall, Kia and Hyundai – immediately dropped their prices below the £35,000 threshold to try and retain sales.
April's total new car sales figures registered an artificial 30-fold increase compared to the same month last year amid the first lockdown and only 4,321 new cars were sold. However, volumes this April remained 12.9% lower than the 10-year average at just 141,583 new units.
EV market share
The market share for plug-in electric vehicles in April broadly followed the trend seen in recent months, accounting for just over one in eight vehicles, or 13.2%.
However, PHEVs, at 6.8% of the market, were more popular than BEVs at 6.5%, following the grant cuts. Monthly BEV uptake was down compared with quarter one of this year when they were running at 7.5% of total registrations.
Sales of BEVs are now expected to fall by 0.4% from the 9.3% initially forecast in January, considering March's changes to the Plug-in Car Grant.
However, with PHEVs anticipated to take a 6.3% market share, total plug-in vehicles should still comprise a record share of the new car market at over 15% of all cars registered in 2021.
The biggest losers following the rise in electric vehicles sales are diesels. Sales of diesel cars so far this year total just 62,586, down almost a third year-on-year as buyers desert diesel vehicles in droves in what looks like a terminal decline.
Last year, 2020, combined sales of alternative fuelled vehicles totalled 465,331 and outsold those of diesel at 261,772 for the first time. Just a year earlier, in 2019, diesel sales were 581,774, compared to just 246,957 for AFVs, showing the extent of diesel's fall from grace.
By comparison, petrol engine car sales held up with over 280,000 sold in the first four months of the year, just 4.5% down year on year.
Overall registrations for 2021 now stand at 567,108 units, some 32.5% down on the average recorded over the past decade, but up 16% on last year during the first lockdown.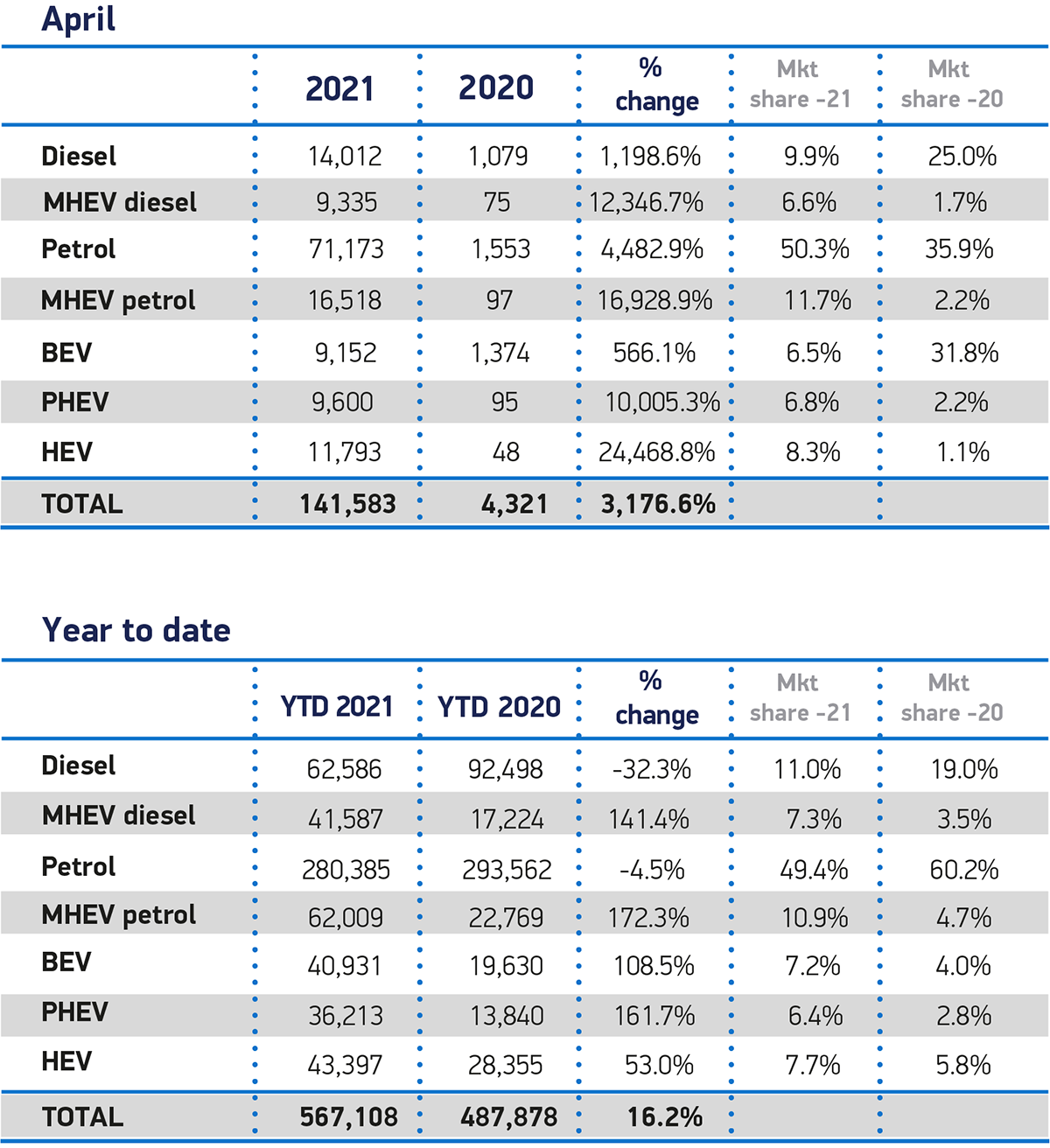 Fleet Alliance managing director, Martin Brown, commented: "It's not surprising, perhaps, that sales of BEVs have slipped a little following the Government's grant cuts.
"But the fact remains that electric vehicles remain solidly on course for a record market share this year as more and more new car buyers set off down an electric route. All the indicators suggest that the grant cuts will ultimately amount to no more than a bump in the road to electrification."
---
You also might like…
If you liked this article then check out our posts about similar topics
Ready to make the management of your fleet more efficient?
Request a call back
---