Slower demand for plug-in hybrids but falling lease rates for EVs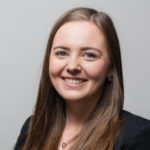 Posted by
Fiona Irving
January 2019
Demand for plug-in electric hybrids (PHEVs) is slowing down, following the government's decision to axe financial support, but lease rates for battery electric vehicles have begun to fall due to increased numbers of vehicles and better residual values.
According to end of year figures from the Society of Motor Manufacturers and Traders (SMMT) registrations of plug-in cars reached record levels last year but demand for PHEVs showed signs of waning.
Although petrol registrations rose almost 9% last year, compared to a 30% downturn in diesel registrations, the highest percentage growth was seen in alternatively fuelled vehicles (AFVs), which rose by more than 20%.
Petrol electric hybrids remained the most popular choice, up 21.3% to 81,156 units while pure electric cars grew 13.8% in the year but still made up only 0.7% of the market.
And while plug-in hybrids also recorded a strong uplift (up 24.9%) over the year, the SMMT said the figures suggest growth is slowing following the removal of the Government's plug-in car grant for these vehicles in October.
Call for more support across the fuel spectrum
SMMT data shows demand for PHEVs grew almost 30% in the first 10 months, but fell to 3.1% and 8.7% in November and December respectively.
The changes to the Plug-in Car Grants have already earned widespread criticism from across the fleet industry, including motoring organisations, manufacturers and fleet operators.
Now, the SMMT has called for more support across the fuel spectrum as its data showed UK new car fleet average CO2 rose for a second successive year, by 2.9% to 124.5g/km
This is despite improvements in model efficiency with the average new or updated model emitting 8.3% less CO2 than its predecessor.
Mike Hawes, Chief Executive of the SMMT, said: "The industry is facing ever-tougher environmental targets against a backdrop of political and economic uncertainty that is weakening demand so these figures should act as a wake-up call for policy makers.
"Supportive, not punitive, measures are needed to grow sales, because replacing older cars with new technologies, whether diesel, petrol, hybrid or plug-in, is good for the environment, the consumer, the industry and the exchequer."
Lease rates fall for Electric Vehicles
However, while there was disappointing news on PHEVs, there were better tidings on lease rates for battery electric vehicles (BEVs) which fell throughout 2018, according to data experts at Cap HPI.
In a study of the best-selling BEVs in the UK, Cap HPI revealed that monthly lease costs had fallen by 9.5% on average.
The UK's best-selling electric car, the Nissan Leaf, saw monthly lease values fall by 6.6% between January and November 2018, while monthly lease prices for the Renault Zoe fell by 16% between June and November.
Meanwhile, in the 12 months to November 2018, the BMW i3 saw its lease rates drop by 9.2%, the Volkswagen e-Golf saw prices drop 14% over the same period and the Jaguar I-Pace saw a fall of 1.7% since April 2018.
UK EV growth falling behind EU
Mark Turnbull, global head of consulting at Cap HPI, said: "Over the next few years the new price of BEVs will come down as more affordable 'mainstream' model ranges are introduced by many manufacturers.
"Used buyer perception will continue to improve as battery ranges are extended and charging times are reduced, and electric car technology proves to be robust and reliable. So subject to adequate investment in charging infrastructure, and positive government legislation, their residual values will be stronger."
Sales of pure electric cars grew 13.8% in the year but, with just 15,474 registered, they still make up only 0.7% of the market. At the same time, following the reduction in government incentives, the pace of growth of plug-in cars is now falling behind the EU average.
Supply issues and the switch to WLTP have been blamed for the availability and lead times of many electric and plug-in hybrid cars in the last 12 months.
---
You also might like…
If you liked this article then check out our posts about similar topics
Ready to make the management of your fleet more efficient?
Request a call back
---