Sales of pure EVs fall but do we know the whole story?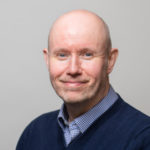 Posted by
Kevin Blackmore
March 2018
In the first two months of 2018, fewer than 1,000 battery electric vehicles (BEV) were sold in the UK – 34% less than in the same period in 2017, latest figures from the SMMT have revealed. However, some cars, like the Renault Zoe, are currently unavailable for sale while new or updated models arrive.
Just 990 BEV were registered in January and February 2018, indicating lower up-take than previously seen. Conversely, the number of plug-in hybrid sales had increased – up from 2,751 in Jan-Feb 2017 to 3,878 in Jan-Feb 2018.
Some pundits said the figures showed that new car buyers were still worried about a number of factors that were see holding back the pure-electric market, including price, range limitation, recharging availability and uncertain residual value.
However, the sales figures don't tell the whole story.
Companies like Renault experiencing difficulty in supplying enough cars and having already fulfilled the UK sales quota for the popular Zoe model. Orders for the newly updated 2018 model are expected to begin this month.
Meanwhile, Nissan has reported more than 19,000 orders for its next-generation Leaf model while a number of vehicle manufacturers, including Jaguar, Hyundai, Volkswagen, Skoda and Porsche, all have new EVs that are set to hit the market between now and 2025.
However,  sales of petrol-electric hybrid models have continued to rise and so far this year are up 22% to 7,634 (6,254), making up the largest percentage share of the Alternative Fuel Vehicle (AFV) market. The Mitsubishi Outlander PHEV remains the most common plug-in car grant eligible vehicle on the road followed by the Nissan Leaf.
And sales of all AFVs, including pure EVs, plug-in hybrids and petrol-electric hybrids, increased from 10,500 to 12,500 new units for the same period – a rise of 18.7%.
On the other side of the coin, the fall in the registration of diesel cars continued unabated and sales were down 23.5% in February.
Diesel's share of the market for the first two months of this year was just 35.6%, the lowest for many years, according to the latest SMMT figures.
Sales of diesels were just 87,000 for January-February, compared to 116,000 for the same period last year – a fall of 25%.
And petrol sales were up from 131,000 in the first two months of 2017 to 145,000 in this year – a rise of 10%, giving petrol cars a near-60% share of the market.
The slump in diesel sales is the main reason being cited for an increase in carbon emissions from new cars, which last year rose for the first time in 20 years to an average per new car of 121.0g/km.
Overall in February, 80,805 new cars were registered, a 2.8% drop compared with February 2017, in what is traditionally one of the quietest months of the year ahead of the March number plate change. So far this year, the UK new car market has fallen by 5.1%.
What do we think?
Our view is, with such a confused picture, vehicle selection has to be more carefully evaluated than ever before. It is recommending that clients adopt a balanced fleet view that embraces a combination of diesel, petrol and alternative powertrains, including hybrids and pure EVs.
While petrol has a role to play in the fleet mix, thanks to the improved fuel economy of the latest generation of petrol models, in many instances, especially for high mileage fleets, diesel is still the answer.
Managing Director, Martin Brown, said: "We have seen the fuel economy of petrol models improve as newer, cleaner models come onto the market, while their cheaper list price really can help to make them as financially viable to run as a diesel.
"However, many of the very latest diesel vehicles emit lower levels of greenhouse gases than their petrol counterparts and should continue to have an important role for a large proportion of vehicle users – although their importance will diminish over time as more EVs come through.
"Currently, higher taxes and clean air zones look to be discouraging the use of diesel cars and driving a shift towards petrol, as drivers remain undecided on the suitability of alternative fuels for their needs.
"Our message to fleet managers and their drivers is that it is important to stay focused on making the correct vehicle selections. If in any doubt, fleets should seek expert advice when considering a change in vehicle fleet policy."
---
You also might like…
If you liked this article then check out our posts about similar topics
Ready to make the management of your fleet more efficient?
Request a call back
---