Salary sacrifice and cash for car drivers affected by Government tax changes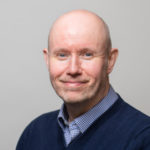 Posted by
Kevin Blackmore
December 2016

More than half a million company car drivers could be affected by newly confirmed Government plans to change the way employee benefits are taxed.
Announced for the first time at the Autumn Statement last month, the Government said that it intended to change the way company benefits including salary sacrifice car schemes were taxed.
Included in that general description were schemes where employees were provided with the option of taking cash in lieu of a company car. According to the BVRLA, up to 580,000 employees in the UK currently benefit from a cash or car policy.
HMRC has now confirmed the details in its latest document 'Income Tax: limitation of salary sacrifice' as part of the draft legislation for the 2017 Finance Bill.
This says that the changes will apply to those employees who can choose between the options of a cash allowance or a company car. In that event, they will be taxed on whichever is the higher: the taxable benefit or the cash allowance sum.
Ironically, those drivers of lower CO2 emitting cars who have selected greener models to help the environment, as part of a wider corporate environmental policy or simply to keep their tax bills down, will suffer the harshest penalties.
That's because, in their case, there will be the greatest difference between the taxable Benefit-n-Kind, kept low because of the lower emissions of the vehicle, and the salary sacrifice or cash allowance amount.
At the time of the initial consultation process, BVRLA chief executive, Gerry Keaney, said: "HMRC's new proposals would introduce confusion and inequity into the system by requiring employers to change or increase their reporting requirements and by taxing an employee who has a cash alternative to their company car differently from one who has exactly the same vehicle but no cash alternative."
The new move will also impact on fleets through Class 1a NICs payable on employee benefits.
At the same time as releasing these latest details, the Government has also published more details on its changes to salary sacrifice taxation plans and confirmed that the exemption of ultra low emission vehicles (ULEVs) from the changes will apply to those vehicles which emit CO2 emissions of between 0 and 75g/km.
The Government added that in the summary of responses it had received, by far the greatest number of requests to extend the list of exclusions for salary sacrifice related to company cars and, in particular, ultra or low emission vehicles.
At the Autumn Statement on November 23rd, the Chancellor, Philip Hammond, announced major changes to salary sacrifice schemes, on the basis that they led to some employees paying less tax than their colleagues, which was 'not fair'.
As a result, those opting to take benefits through salary sacrifice would, from April 2017 now pay the same tax as if they had been provided through their cash income  – a move set to raise an extra £85m in taxes during the 2017/18 tax year.
This would then increase to an extra £235m per year in the financial years 2018/19, 2019/20 and 2020/21 in terms of increased tax revenues.
There are exceptions to this new rule, however, and exempt from the changes were ULEVs, pension savings, childcare vouchers and cycle to work schemes.
Arrangements in place before April 2017 will be protected until April 2018, and arrangements for cars, accommodation and school fees will be protected until April 2021.
The consultation period on this latest draft legislation for the 2017 Finance Bill will run until 1 February, 2017 and the final details will be confirmed in Budget 2017.
---
You also might like…
If you liked this article then check out our posts about similar topics
Ready to make the management of your fleet more efficient?
Request a call back
---