Richard Irvin outsources car and van fleet to Fleet Alliance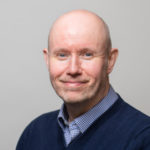 Posted by
Kevin Blackmore
June 2015

Aberdeen-based Richard Irvin Energy Solutions has outsourced the management of its fleet of 220 light commercial vehicles and 25 cars to Fleet Alliance to standardise its fleet management approach across Scotland. 
"Our aim is to have a consistent approach to fleet management across the business and regional offices. We're delighted that Fleet Alliance is able to create a tailor-made proposal for the management of our fleet requirements," said Richard Irvin Supply Chain Manager, Chris Curtis.
Following the appointment, Fleet Alliance began an implementation process, including uploading all Richard Irvin vehicle details onto its state-of-the art, online fleet management system, e-fleet, which provides an extensive and comprehensive suite of management information reports and allows the insight of all aspects of the fleet operation.
Richard Irvin is also considering the introduction of the e-fleet mobile app for users, the benefits of which include uploading mileage directly into e-fleet, electronic completion of vehicle inspection reports and remote access to key support services via smart phones and other mobile devices.
"The success of outsourced fleet management will improve support for all users"
Fleet Alliance is also introducing a range of new services for Richard Irvin including accident management, licence checking, pay-as-you go maintenance, service booking and fuel management via two new fuel cards – the Shell Multi-Network Fuel Card and the AllStar fuel card from Fleetcor.
The company is also initiating competitive tendering for all new vehicles added to the fleet, employing a panel of leasing company funders to competitively tender for every new model. Used in this way, competitive tendering can reduce acquisition costs by 8-10%.
"As we are about to replace a batch of 40-50 vehicles, it will be very interesting to see how the competitive tendering solution works and what the results are."
"The success of outsourced fleet management will improve support for all users across Scotland, as well as help the business with vehicle data stored centrally in the provision of management information reporting," added Chris Curtis.
Fleet Alliance managing director, Martin Brown, said: "We are delighted to be working with Richard Irvin to provide a fully outsourced management service for the company's fleet and its drivers across Scotland.
"We look forward to introducing more consistent management of the fleet across all the regions in Scotland, as well as implementing a series of measures that will ensure it is more cost-effective and efficient."
---
You also might like…
If you liked this article then check out our posts about similar topics
Ready to make the management of your fleet more efficient?
Request a call back
---