Renewable energy company Ørsted selects Fleet Alliance to manage UK fleet.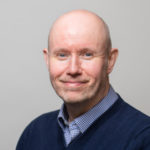 Posted by
Kevin Blackmore
October 2018
Ørsted UK has selected Fleet Alliance to manage its mixed fleet of cars and vans, plus its grey fleet vehicles, on a fully outsourced basis.
Ørsted has 11 operational offshore wind farms in the UK, with a further two projects currently under construction. Ørsted is also building a world first bio-energy plant in Cheshire.
In the UK, the company undertook a review of its fleet management operation and implemented a tender process with three suppliers, including its incumbent provider. And, following the tender process, Fleet Alliance came out on top by a significant margin.
Fleet Alliance will now be responsible for managing the company's mixed fleet of 33 cars and vans plus, under a separate project, its grey fleet of over 100 vehicles.
Ørsted took the decision to switch providers because it wanted greater administrative support with the operation of its fleet and wished to achieve several fleet efficiencies across its UK fleet operation.
As a result, Fleet Alliance will now take over all fleet administration including Motor Insurance Database (MID) and fines management, all servicing, maintenance and daily rental management and scheduling, and duty of care management including driver licence checking and vehicle inspection reporting.
Fleet Alliance is also introducing a competitive tendering strategy for all new vehicles to be added to the Ørsted fleet, employing a panel of four preferred contract hire funders to find the most competitive leasing quotations.
To facilitate the more effective management of the fleet, Fleet Alliance has implemented its cloud-based fleet management and reporting suite, e-Fleet, which contains full details of all vehicles on the fleet, including the grey fleet vehicles.
This will not only provide managers with access to all fleet information via any medium on a 24/7 basis, thereby increasing control and reducing fleet administration costs, but will also allow the creation of more bespoke Management Information reports, covering key areas such as vehicle condition, mileage management, P46, P11D and MID reporting.
At the same time, Fleet Alliance is introducing its award-winning web-based app, e-Fleet Mobile, for all Ørsted drivers to allow them to access key support services and electronically complete vehicle inspection reports.
Harry McAlister, Assistant Sourcing Specialist, Procurement at Ørsted UK said: "Fleet Alliance were the stand-out candidate from our tender process and we look forward to working closely with them going forward to improve the operation of our fleet here in the UK."
Martin Brown, Managing Director at Fleet Alliance, said: "We are delighted to welcome Ørsted to our portfolio of corporate clients, and will be providing them with increased admin support across the fleet, as well as introducing a number of new measures to improve its efficiency and effectiveness."
---
You also might like…
If you liked this article then check out our posts about similar topics
Ready to make the management of your fleet more efficient?
Request a call back
---