RAC survey shows drivers back air quality changes but not attacks on diesel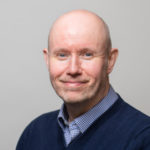 Posted by
Kevin Blackmore
November 2017

According to a new study by the RAC, more than two-thirds of drivers support stronger action to reduce pollution from vehicles in areas with the poorest air quality. But they want to see any charges linked to how much a vehicle is contributing to the problem.
More than half of respondents to the RAC Report on Motoring 2017 say they agree with the introduction of charges in certain areas for diesel vehicles that do not comply with the latest emissions standards – such as the new T-Charge in London.
A similar number also support banning more polluting vehicles from areas where air quality is poorest. But only 42% say they agree with the introduction of blanket charges for all diesel vehicles – regardless of emissions levels – that enter such areas.
And only 36% of drivers agree that diesel vehicles are the main source of local air pollution in urban areas, while 24% disagree and 29% are unsure.
In reality, according to Government estimates, vehicles on average contribute around 60-65% of the nitrogen dioxide emitted in the areas of poorest air quality. And, while the majority of roadside emissions are generated by diesel vehicles, diesel cars contribute only around a third of this, and only a quarter in London.
A majority of motorists, around 53%, agree with the statement that the government is unfairly targeting diesel car drivers as a key source of air pollution, with only 18% disagreeing.
The findings suggest that any local or national government plans that appear to demonise all diesel cars – rather than focus on tackling older, more polluting vehicles – are likely to meet with public disapproval.
The demonisation of diesel probably also explains why only 16% of respondents say they are most likely to buy a vehicle with a diesel engine the next time they make a purchase, a sharp fall on the 28% recorded by the RAC survey in 2016.
However, company car drivers require more convincing and according to a recent poll by Fleet News, more than a third would still select diesel for their next company car.
 A similar amount, around 34%, said they would opt for a petrol hybrid, while 17% said they will choose a petrol-powered car and only 8% have their sights set on a pure electric vehicle (EV).
The RAC research showed that 58% of respondents believe their next car is likely to have a petrol engine – up from 51% 12 months ago – while there has been little change in the proportion of motorists planning to buy vehicles with more environmentally-friendly powertrains.
This year, 15% of drivers say their next car is likely to be a conventional hybrid – compared with 14% in 2015 – while there has been no change in plans to buy plug-in hybrids/extended range electric vehicles (5%) or pure electric battery-powered vehicles (2%).
The RAC also asked drivers which factors would be most influential in convincing them to buy a pure electric vehicle: the most commonly cited were lower running costs (30%), lower initial costs (29%), extended battery range (27%) and greater availability of charging points (25%).
While the RAC has welcomed government plans to compel motorway service stations and larger fuel retailers to provide electric vehicle charging points, announced in the Automated and Electric Vehicles Bill this summer, it says it is regrettable that more provision is not being demanded in the likes of shopping centres and supermarket car parks.
It would also like to see the Government continue to push for a common standard for charging technology and roaming agreements so membership of one operator's charging network provides access to all to make it simpler and more efficient for users.
Meanwhile, the government says it wants to accelerate the uptake of ultra-low emission vehicles (ULEVs), after previously announcing an end to the sale of all new conventional petrol and diesel cars and vans by 2040.
In its Clean Growth Strategy, published last week by the Department for Business, Energy and Industrial Strategy, it  says it is spending £1 billion to drive the uptake of ULEVs through a combination of grants which reduce the upfront costs of ultra-low emission cars by up to £4,500, together with an improved charging infrastructure.
However, the government says if battery prices continue to fall there may be less need for subsidies for new vehicles in the future.
---
You also might like…
If you liked this article then check out our posts about similar topics
Ready to make the management of your fleet more efficient?
Request a call back
---