Protect our company cars – new ACFO action plan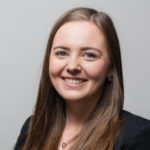 Posted by
Fiona Irving
February 2019
Fleet operators' trade organisation, ACFO, has presented the Government with a six-point action plan to protect and enhance sales of company cars.
The plan's announcement has been timed to coincide with the end of the Government's consultation into the impact of the WLTP (Worldwide harmonised Light vehicle Test Procedure) on benefit-in-kind tax and vehicle excise duty.
Chancellor Philip Hammond is expected to indicate the preliminary findings on any changes in his Spring Statement on Wednesday, March 13. That could be followed by a consultation on the technical legislation when it is published in July with any changes due to be introduced in April 2020.
In its six-point plan ACFO has urged the Government to:
Realign BIK tax bands to smooth the transition to WLTP or consider a 'grandfathering' of cars registered prior to 2020 to account for the rise in CO2 emissions under WLTP testing
Implement the 2% benefit-in-kind tax rate for cars with CO2 emission of 0-50g/km immediately and not wait until 2020/21 as scheduled
Provide a continuous four-year view of company car benefit-in-kind tax thresholds to give employers and drivers certainty over future bills
Remove the existing 4% benefit-in-kind tax supplement on diesel cars that do not meet the Real Driving Emissions Step 2 standard
Confirm an extension of the existing plug-in car grant scheme for at least two years to provide fleets with a period of stability and certainty
Consider further incentives, such as congestion charge exemption and free parking in urban areas, in addition to BIK tax, to encourage increased adoption of ultra-low emission vehicles.
In recent years, the volume of company cars on the road has reduced while the tax take from drivers and companies paying Class 1A National Insurance on the benefit has increased as tax rates have risen.
At the same time, the Office for Budget Responsibility has already factored in an additional £500 million in Government revenue by 2024, following the impact of WLTP on taxation.
Government thinking penalizing cleanest vehicles
In broadly welcoming the ACFO proposals, Martin Brown, Managing Director at Fleet Alliance, said: "We need greater clarity from officials at Westminster so that companies can plan fleet policies with more confidence.
"The Government is clearly looking to continue to increase the tax take from the company car. But, while the use of taxation as a mechanism for reducing carbon emissions has been proven to work very effectively, the latest government thinking is penalising some of the cleanest vehicles in favour of some of the most polluting.
"For example, we believe that the latest generation Euro VI diesels can still play a key role in fleet policy, especially for long distance business drivers. So we would welcome any proposals to remove the 4% surcharge that so unfairly penalises clean diesels," he said.
Plug-in car grant extension proposal welcomed
Mr Brown also welcomed the ACFO proposal to extend the Plug-in Car Grant for another two years, following the Government's decision to abolish it for plug-in hybrid electric vehicles (PHEVs) in the last quarter of 2018.
The changes saw plug-in hybrid cars with a range of less than 70 zero emission miles, including the popular Mitsubishi Outlander and Toyota Prius Plug-in, lose any form of financial support from central government.
At the same time, plug-in grants for all-electric cars with a zero emission range of at least 70 miles were cut by £1,000 to £3,500.
"The move to end the Plug-in Car Grant for PHEVs seems totally contrary to the Government's stated intention of moving more people into cleaner vehicles and will also create a drag on demand. We would support any proposal to reinstate the incentive," he said.
EV market requires stimulus
Mr Brown also supported the proposal to bring forward the 2% BIK rate for zero emission vehicles to this April, which could provide a much-needed stimulus to the EV market which is currently growing at less than 4% per year.
"We have a system in place from April 2020 to incentivise drivers to select EVs by bringing in a new 2% BIK rate for the least polluting models. It makes no sense to have a 12 month moratorium in which the tax rate for EVs actually rises to 16%, before the new lower rate comes in.
"Like ACFO, we think the Chancellor should scrap the anomalous tax plans for next year and introduce new BIK rates for EVs from this coming April. That way, sales of EVs may receive the boost they so desperately need," he said.
---
You also might like…
If you liked this article then check out our posts about similar topics
Ready to make the management of your fleet more efficient?
Request a call back
---