Planning a driving holiday to France? A few new rules that you need to know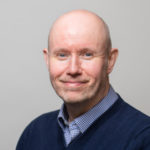 Posted by
Kevin Blackmore
August 2018
With the holiday season firmly upon us, two new surveys have shown that, before heading off to the Continent, UK motorists are largely ignorant of French driving rules which include some important changes.
A study by the RAC showed that more than half of drivers (59%) were unfamiliar with a range of new driving regulations introduced this year in France, which have seen the speed limits on secondary 'D' roads reduced from 90km/h (56mph) to 80km/h (50mph), a move designed to reduce accidents.
Failure to comply with the new speed limits could attract an on the spot fine of up to €750 (about £670), while a new EU directive also allows drivers to be fined when they return home.
The new speed limit is just one of a range of measures that were introduced by the French government to improve safety on its roads.
The RAC study found that less than a quarter of drivers (23%) knew that using headphones or earphones while driving in France was illegal, while only 28% were aware drivers must now switch their engines off in a designated parking place in order to use a handheld mobile phone.
Any driver ignoring this law faces the prospect of at least a €135 (£120) fine. More than half (59%) of all drivers questioned said they were not aware of any of these new regulations.
At the same time,  a similar study by AlcoSense Laboratories, a leading manufacturer of alcohol breathalysers, found  that UK motorists, when asked to name the items they were required by law to carry inside their car, more than half  (56%) could not think of any – despite having driven to Europe recently. The poll only questioned drivers who had driven in Europe in the last two years.
Only a quarter (26%) mentioned the need to carry a high-vis jacket for each occupant of the car.  A third (34%) were aware of the requirement for a warning triangle, but just 24% mentioned the need to carry an alcohol breathalyser.  The figure for spare bulbs was a mere 15%.
The poll also found drivers were just as ignorant when it comes to what a UK-registered car must have on its exterior.
Only a third (33%) mentioned the need for a GB sticker (or GB symbol within the number-plate), and just 14% thought of headlamp beam deflectors to avoid dazzling oncoming traffic.
When specifically asked if a breathalyser must be carried in the car, less than half (48%) said yes. When told this is mandatory under French law, only 45% thought it needed to meet any criteria at all.  Just 10% were able to state that it has to be an approved type:  NF-approved (the French version of the British Standard Kite Mark).
Unsurprisingly, only a third carried a NF-approved breathalyser in their car the last time they drove in France.
Failure to carry a breathalyser does not carry a fine, even though they are a legal requirement. The French government never brought the fine into force and decided that the fines for this offence are to be scrapped indefinitely.
British drivers are no better informed when it comes to required documentation.  Only 42% believed you had to carry proof of ownership (V5/logbook).
Just 45% were aware of the need to have your MOT certificate if the car is over three years old – with a similar figure (44%) for insurance documents.
Less than a fifth of respondents (17%) were able to correctly state the drink drive limit in France – which is 50 micrograms of alcohol per 100 millilitres of breath.
Furthermore, some French cities such as Paris, Lyon and Grenoble are designated low emission zones, where the most polluting vehicles are either banned or charged an access fee.
Only a quarter of British motorists (27%) thought that specific action was required when driving in these cities. But, when even those drivers were asked what that action was, two-thirds didn't have a clue.  Just 28% thought some sort of 'sticker' was needed.
French law states that a clean air sticker, called a Crit'Air vignette, must be displayed to identify what emissions your vehicle produces.  They cost €3.62 – but failure to have one on your windscreen could result in a fine of €68.
AlcoSense polled 750 UK motorists who had driven to Europe in their own car in the past two years.
Rules summarised:
Speed limits: The speed limit on many A and B roads in France has been reduced to 80km/h (50mph).
Headphones law: all drivers and riders have been prohibited from wearing headsets and headphones whilst driving, be it for music purposes or for phone calls.
Alcohol limit: for people that have less than 3 years of experience, the alcohol limit is 0.2 grams per litre. For experienced drivers the limit is 0.5 grams per litre.
Reflective jackets: as of January 2016, motorcyclists are required to have reflective jackets to be worn in the event of a breakdown or an emergency.
Clean air sticker: you now need a crit'air sticker displayed on your car when travelling to certain cities.
Low emission zones: are being introduced across France and so far affect Paris, Lyon, Lille, Grenoble, Strasbourg, Toulouse, Marseille, and Chambéry.
---
You also might like…
If you liked this article then check out our posts about similar topics
Ready to make the management of your fleet more efficient?
Request a call back
---