Oil giant BP buys leading charging provider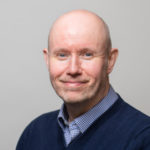 Posted by
Kevin Blackmore
July 2018
Oil giant BP has acquired Luton-based Chargemaster as the fuel company looks to roll out a network of ultra-fast electric vehicle charging points at its forecourts across the UK. The acquisition will see the creation of BP Chargemaster as a wholly-owned subsidiary of BP.
It is intended to bring a wealth of electric vehicle expertise in-house, including the facilities to design and build domestic and public charging points, relationships with multiple vehicle manufacturers, and the 6,500-strong Polar charging network, which is said to be the UK's largest.
BP Chargemaster's priority is likely to be extending that network to BP's 1,200 UK forecourts, with the first rapid chargers set to be installed within 12 months.
The network will include the company's 150kw Ultracharger charging units that are reported to be capable of adding 100 miles of range in ten minutes, some three times faster than most of the UK's existing rapid charge network.
Chargemaster has expanded rapidly in recent years, including taking on many of the former government-backed Plugged-in Places schemes.
David Martell, Chief Executive of Chargemaster, said: "I am truly excited to lead the Chargemaster team into a new era backed by the strength and scale of BP, which will help us maintain our market-leading position and grow the national Polar charging network to support the large range of exciting new electric vehicles that are coming to market in the next couple of years."
Tufan Erginbilgic, chief executive of BP Downstream, added: "Combining BP's and Chargemaster's complementary expertise, experience and assets is an important step towards offering fast and ultra-fast charging at BP sites across the UK and to BP becoming the leading provider of energy to low carbon vehicles, on the road or at home."
The move marks a significant development in the plans of the world's major oil companies to change their business models to add battery recharging to their forecourts, thus ensuring they remain viable when it comes to powering the vehicles of the future.
As the automotive world begins to turn its back on carbon fuels in favour of electric, oil giants such as Shell, BP and Total are rapidly moving to diversify their offerings.
For example, last year Shell announced the acquisition of New Motion, a Dutch company specialising in electric vehicle recharging.
New Motion operates more than 30,000 private electric charge points for businesses and homes in the UK, Netherlands, Germany and France. It also provides its customers with access to a network of more than 50,000 public charge points across 25 European countries, serving more than 100,000 registered charge cards.
Shell has since announced the opening of a new on-forecourt Electric Vehicle (EV) rapid charging service called Shell Recharge, marking a new 'fuel' supply by the petrol and diesel supplier. Ten Shell Recharge points have been opened in London, and the service will soon roll out in the Netherlands.
BP, meanwhile, earlier this year invested $5m in US-based FreeWire technologies aimed at deploying its portable rapid chargers at forecourts across Europe.
It has also invested $20m in Storedot, which is developing car batteries which are said to be capable of charging as quickly as filling a tank with fuel. It is also working with the Renault-Nissan-Mitsubishi alliance, to develop future mobility solutions.
And a parallel move to add different sources of energy to its portfolio, last year saw Total buy PitPoint, a company involved in biogas, hydrogen and electric vehicle charging points for road transport, with a network of about 100 natural gas filling stations.
---
You also might like…
If you liked this article then check out our posts about similar topics
Ready to make the management of your fleet more efficient?
Request a call back
---