Oil companies add electric charging to forecourts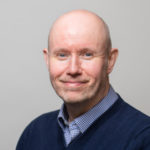 Posted by
Kevin Blackmore
November 2017

The world's major oil companies are changing their business plans to add battery recharging to their forecourts to ensure they remain viable when it comes to powering the vehicles of the future.
As the automotive world slowly turns its back on petrol and diesel and adopts zero emission power and more governments announce future bans on petrol and diesel vehicles, so oil giants like Shell, BP and Total are moving into battery recharging.
A new report, The Rise and Fall of Black Gold, by energy consultancy Wood Mackenzie, forecasts that transport demand for oil will flat-line around 2030, due to the rise of electric vehicles.
The findings come only months after the UK government announced new measures in this summer's Automated and Electric Vehicles Bill that require the installation of charge points for electric vehicles at motorway service areas and large fuel retailers across the UK, operating to a set of common technical and operational standards.
These new charge points will be required to be smart points, capable of interacting with the grid in order to manage demand for electricity right across the country, and the new move will ensure charge points are convenient to access and work seamlessly throughout the UK, according to the government.
In an article in Fleet Europe, Iain Mowat, senior research analyst, Wood Mackenzie, commented: "By 2040 we forecast that battery-electric vehicles will make up about half of all cars sales in Europe and account for one in five cars on European roads. This could displace about 20% of world fuel demand from passenger cars."
Globally, transport accounts for 60m barrels per day of oil, the lion's share of the 96m barrels per day consumed worldwide, so a serious decline in demand from the sector would leave a large hole on oil company balance sheets, unless it can be filled with revenue from other markets.
Bloomberg New Energy Finance forecasts that the size of that hole to be 8m barrels per day by 2040, more than the current combined production of Iran and Iraq.
In July, OPEC, the Organization of Petroleum Exporting Countries, raised its 2040 electric vehicle fleet prediction to 266m, from 46m a year ago. And BP has now increased its forecast to 100m EVs on the road by 2035, a 40% rise compared to a year ago.
The move of the oil majors into electric vehicle recharging makes solid commercial sense, although at least some of their focus of seems likely to be on domestic and business recharging opportunities, as well as through service stations.
The lengthy time involved in recharging electric vehicles suggests most of the power-ups could be done at home or at the workplace, rather than on the forecourt.
As an example of their future intentions, oil giant Shell has just announced the acquisition of New Motion, a Dutch company that specialises in electric vehicle recharging.
New Motion operates more than 30,000 private electric charge points for businesses and homes in the UK, Netherlands, Germany and France. It also provides its customers with access to a network of more than 50,000 public charge points across 25 European countries, serving more than 100,000 registered charge cards.
Matthew Tipper, Shell's vice president for new fuels, said: "This move provides customers the flexibility to charge their electric vehicles at home, work and on the go."
He added that Shell is committed to giving customers a range of refuelling choices in the coming decades, as drivetrains develop from fossil fuel to electric power.
The company is also rolling out Shell Recharge, a rapid electric charging service on its forecourts, although it still takes 30 minutes for a meaningful recharge. Ten Shell Recharge points have been opened in London, and the service will soon roll out in the Netherlands, too.
Meanwhile, Reuters has reported that BP is in talks with electric vehicle manufacturers to offer battery re-charging docks at its global network of fuel service stations.
And a parallel move to add different sources of energy to its offering saw Total buy PitPoint, a company involved in biogas, hydrogen and electric vehicle charging points for road transport, with a network of about 100 natural gas filling stations.
---
You also might like…
If you liked this article then check out our posts about similar topics
Ready to make the management of your fleet more efficient?
Request a call back
---