Nisbets appoints Fleet Alliance to improve fleet efficiency and driver service levels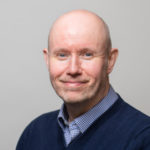 Posted by
Kevin Blackmore
April 2016

Nisbets, the UK's largest supplier of catering equipment, has appointed leasing and fleet management specialist, Fleet Alliance, to introduce efficiencies and reduce administration across its mixed fleet of company cars and vans.
Based in Bristol, Nisbets has offices throughout Europe and in Australia, as well as exporting to over 100 countries worldwide. It was recently voted one of the 1,000 companies to inspire Britain by the London Stock Exchange.
The company operates company cars for area managers and account management staff, plus additional vans for service engineers and sales staff of its Jantex cleaning supplies business.
Previously, all vehicles were managed internally but, aware that they were not able to provide around the clock cover, Nisbets executives went out to the market  and looked at the service offerings from two large leasing companies, plus that of Fleet Alliance.
Based on the quality of its e-fleet platform and other software solutions, plus its benchmarking of leasing prices and the service and support levels it was offering, the decision was taken to appoint Fleet Alliance.
Since then, a number of fleet efficiency measures have been introduced, including switching all vehicles from a mix of outright purchase and leasing to leasing throughout. As a result, all cars are now leased for three years while the vans are leased from two to five years, depending on usage.
All vehicles are also competitively tendered using a panel of preferred leasing suppliers to select the most competitive leasing rates, while Fleet Alliance mileage manages the fleet to ensure the client does not face excess mileage charges when vehicles are de-fleeted.
As well as reducing leasing rental costs, Fleet Alliance has also been able to increase choice for drivers across eight different pay grades, by introducing a wider array of vehicle manufacturers for them to choose from.
Nisbets drivers can now choose from a total of 12 different manufacturers provided they fall within their monthly car allowance budgets, instead of the previous three. These range from executive brands such as BMW, Audi, Jaguar and Mercedes, to more mainstream makes such as Ford, Vauxhall, Nissan, Volkswagen and Mazda.
Sophie Wells, Financial Accountant at Nisbets, said that the appointment of Fleet Alliance had been very successful thus far, with increased levels of support, services and driver satisfaction.
"Our drivers have responded really well and they can now easily access their vehicle information, all emergency contacts and support services, either through the e-fleet portal or the e-fleet mobile app which they have on their smartphones.
"Our dedicated account manager, Madelaine Webster, has been very helpful and is now seen as our drivers' champion who is able to answer any queries they might have and get the car they want, in their relevant pay grade," she added.
Fleet Alliance Managing Director, Martin Brown, said:"We always aim to provide high levels of customer service and support and to go the extra mile for our customers.
"With Nisbets, we have been able to introduce a series of fleet management measures which have helped improve the efficiency of the fleet, as well as increasing driver service, reducing internal administration and improving support levels."
---
You also might like…
If you liked this article then check out our posts about similar topics
Ready to make the management of your fleet more efficient?
Request a call back
---