New tougher mobile phone laws starting to bite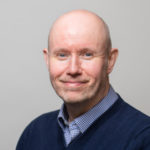 Posted by
Kevin Blackmore
March 2018
The number of motorists caught using a mobile phone at the wheel has fallen by almost 40% in a year after tougher laws on the use of mobile phones while driving were introduced.
However, many drivers are still confused as to what constitutes mobile phone use while driving.
Figures released under the Freedom of Information Act show that the number of fines issued to drivers dropped from 49,694 in 2016 to 30,470 last year. However, more money was raised for the Treasury because of a rise in the size of fines levied.
Under the new laws which took effect from last March, the penalty for using your mobile phone while driving doubled to a fine of £200 and six points added to your driving licence.
If offenders are caught twice and accrue 12 points, they will also automatically appear in court and face a fine of up to £1,000 and a driving ban of up to six months.
New drivers caught committing an offence within two years of passing their test now face having their licence revoked. And, in a further move, motorists no longer have the option to take a driving course instead of a fine and points.
However, a survey by Confused.com, the price comparison website, showed that many drivers were still unsure about the law on the use of mobile phones while driving, with at least a quarter unaware that entering an address or tapping the screen while the car was moving was an offence.
Amanda Stretton, motoring editor at the website, said: "Since the penalties for using a mobile phone behind the wheel have gone up, it's encouraging to see it has had the desired effect by reducing the number of motorists committing the offence.
"What's worrying is so many drivers are still in the dark about what's legal and what's not when it comes to using a mobile phone."
Here is our guide to what constitutes legal and illegal use of your mobile phone while driving.
Selecting music, declining a call or unlocking your phone whilst driving. Illegal. Any physical interaction with your phone when you are driving will be classed as 'using it'.
Programming your phone as a sat-nav while driving. Illegal. You must set the route before turning on your car and setting off on your journey.
Using hands-free or Bluetooth kits. Legal. As long as their use does not distract you from focusing on the road and you do not have to touch the phone.
Using your phone when your car is stationary at traffic lights or in congested traffic. Illegal. When the engine is running and you are in control of the car, it is illegal to touch your phone.
Sitting in the driver's seat with the engine switched off using your phone. Legal. As long as you are not causing an obstruction and have pulled over to the side of the road in a safe place, this is allowed under the law.
Using voice commands such as Siri. This is provided you don't need to touch your phone to do so and aren't distracted from driving. If you have to pick up the phone to enable voice commands, this is illegal.
Using smartphone integration such as Apple CarPlay, Android Auto or equivalent. This only applies to basic actions only and as long they don't distract from driving – more complex actions such as route planning should be conducted by voice if in motion. If your smartphone needs to be plugged in to enable integration, you must plug it in before you start the engine, and don't touch the phone until you stop and the ignition is turned off.
Mobile phone policy
Given the gravity of the offence and the increased harshness of the associated penalties, it is vitally important that companies have in place a sound and robust policy governing the use of mobile phones by employees.
Amongst others, we would recommend that a typical mobile phone policy should contain the following advice:
It is an offence to use hand held mobile phones whilst driving or whilst the engine is turned on. The driver will be liable for prosecution if they are holding a mobile phone, or any other type of hand held device to send or receive any sort of data, be it voice, text or pictorial images.
The driver will be regarded to be driving if they are in charge of a vehicle with its engine running on a public road, even if the vehicle is stationary. It is therefore strictly forbidden for the user to use a hand held mobile phone whilst driving.
The driver must ensure they have full control of any vehicle that they are driving at all times.
A mobile phone may only be used where there is an absolute necessity to use it, such as calling the emergency services.
When the phone needs to be operated to make or deal with a call, before doing so the driver must stop and park the vehicle where it is safe and lawful to do so and with the engine switched off.
Individuals will be personally responsible for the payment of any fine or fixed penalty incurred whilst in charge of the vehicle. Any conviction for driving offences, any driving endorsements and any fines incurred must be reported immediately to line management as this may affect the company's insurance and the driver's records.
It should be noted that a breach of the company's rules on the use of a mobile phone whilst driving may render the user liable to action under the disciplinary procedure.
---
You also might like…
If you liked this article then check out our posts about similar topics
Ready to make the management of your fleet more efficient?
Request a call back
---