New penalties for mobile phone offenders in Government crackdown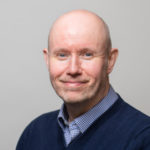 Posted by
Kevin Blackmore
February 2017

In a Government crackdown, the Department for Transport has confirmed that it is increasing the penalties for mobile phone use while driving from March 1, in a change in the law which will apply to England, Scotland and Wales and will reflect the severity of the offence.
From the beginning of March, the penalties will in effect double for those caught while using their mobile phones while driving. Not only will those caught get a £200 fixed penalty fine, up from the current £100, but offenders will also see six points added to their driving licences.
If offenders are caught twice and accrue 12 points, they will also automatically appear in court and face a fine of up to £1,000 and a driving ban of up to six months.
Newly qualified drivers could also face having their licenses revoked after the first offence, and to regain their license may have to reapply for a provisional licence and drive as a learner until they pass further theory and practical tests.
The problem still seems to be widespread across the country. A week-long police exercise in November last year saw more than 10,000 vehicles stopped, with nearly 8,000 drivers prosecuted.
Police from 36 forces took part in the campaign, issuing more than 7,800 fixed penalty notices, hundreds of verbal warnings given, 68 court summons and 117 other distraction offences such as eating while driving.
This was the highest ever total for a week of enforcement on distraction driving. Previous crackdowns saw 2,690 fines issued in May 2015, 2,276 in September 2015 and 2,323 in May last year.
While it is illegal to use a handheld phone while driving, recent studies have shown that use of mobile phones when driving is widespread and the risks are drastically underestimated.
Calls to prevent drivers using phones intensified last year in the wake of several high-profile cases and research indicating that it was commonplace. In October, for example, a lorry driver who killed a mother and three children while distracted by his phone, was jailed for 10 years.
There is ample evidence that using any sort of phone, including hands-free phones, has a considerable effect on accident risk, so simply complying with the law does not necessarily make you a safe driver.
While it's not a specific offence, using a hands-free phone can also have a major bearing on whether or not you could be found guilty of careless or dangerous driving.
All companies should have a sound mobile phone policy in place which should be accessible to all those who drive on company business.
Amongst others, a typical policy could contain the following advice:
It is an offence to use hand held mobile phones whilst driving or whilst the engine is turned on. The driver will be liable for prosecution if they are holding a mobile phone, or any other type of hand held device to send or receive any sort of data, be it voice, text or pictorial images.
The driver will be regarded to be driving if they are in charge of a vehicle with its engine running on a public road, even if the vehicle is stationary. It is therefore strictly forbidden for the user to use a hand held mobile phone whilst driving.
The driver must ensure they have full control of any vehicle that they are driving at all times.
A mobile phone may only be used where there is an absolute necessity to use it, such as calling the emergency services.
When the phone needs to be operated to make or deal with a call, before doing so the driver must stop and park the vehicle where it is safe and lawful to do so and with the engine switched off.
Individuals will be personally responsible for the payment of any fine or fixed penalty incurred whilst in charge of the vehicle. Any conviction for driving offences, any driving endorsements and any fines incurred must be reported immediately to line management as this may affect the company's insurance and the driver's records.
It should be noted that a breach of the company's rules on the use of a mobile phone whilst driving may render the user liable to action under the disciplinary procedure.
---
You also might like…
If you liked this article then check out our posts about similar topics
Ready to make the management of your fleet more efficient?
Request a call back
---