New London Mayor proposes extending congestion charge zone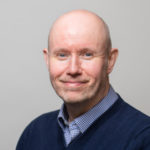 Posted by
Kevin Blackmore
May 2016

The new Mayor of London, Sadiq Khan, has made his first major policy announcement, unveiling proposals to substantially increase the size of London's clean air charging zone to tackle the capital's illegal air pollution levels.
The Ultra Low Emissions Zone (ULEZ) – which could also now come into force earlier than planned – will require drivers of the 2.5m oldest and dirtiest vehicles to pay a charge.
The scheme is intended to act as an incentive to drivers to use cleaner vehicles or alternative transport to reduce the levels of nitrogen dioxide, a toxic gas produced by diesel vehicles. The Mayor also wants to begin to research a diesel scrappage scheme for the city.
Under Khan's plans, which will now be subject to a public consultation, the ULEZ will stretch from the north to south circular roads in London rather than just the much smaller congestion charge zone in central London as currently planned. Officials said the area covered will more than double in size.
Khan's proposals also look at Transport for London – suggesting its own bus fleet should be ULEZ -compliant a year before the standards are introduced, with a hybrid/zero-emission bus procurement policy introduced from 2018.
Khan said that former Mayor Boris Johnson was too slow to act on cleaning up London's air, which he described as London's 'biggest environmental challenge'.
The new Mayor also said that the capital needs to 'act before an emergency' and that 'big, bold and sometimes difficult policies' are essential to meet the scale of the challenge.
Officials said the ULEZ, under a consultation to be published within weeks, could now come into force as soon as 2019 rather than the original plan of 2020.
The Mayor's office also said an extra charge on the most polluting vehicles would be brought in from 2017, which would be administered by the congestion charge system but be separate to the congestion charge.
Under current plans, vehicles travelling in the congestion charge zone will need to meet new emission standards 24 hours a day, seven days a week.
The restrictions will apply to large vans and minibuses registered from September 1, 2016, with non-compliant vehicles required to pay a daily charge of £12.50; and HGVs, buses and coaches registered from 2014, with non-compliant vehicles facing a daily charge of £100.
If the daily charge is not paid, a penalty charge of £1,000 (reduced to £500 if paid within 14 days) will be issued.
Meanwhile, MPs have called on the Government to give more councils the power to charge certain vehicles to enter pollution hot-spots.
Currently, 38 out of 43 geographical zones in the UK are failing EU air quality standards due to high levels of NOx – the gas that is emitted by burning fuels, especially diesel.
The Department for Environment, Food and Rural Affairs (DEFRA) says that currently just five cities outside of London – Birmingham, Leeds, Southampton, Derby and Nottingham – will be given charging powers to tackle pollution.
Local authorities will need to scope out the details of schemes, including geographical extent, for local community consultation, and DEFRA will set national standards on vehicle emissions, with legislation defining the types of vehicle to which controls will apply.
Four categories of charging zone are currently being considered.
Category 'A' will include buses, taxis and coaches; category 'B' includes buses, taxis, coaches and heavy goods vehicles (proposed for Southampton, Derby and Nottingham); category 'C' targets buses, taxis, coaches, heavy goods and light goods vehicles (proposed for Birmingham and Leeds); and category 'D' includes buses, taxis, coaches, heavy goods and light goods vehicles, and cars.
---
You also might like…
If you liked this article then check out our posts about similar topics
Ready to make the management of your fleet more efficient?
Request a call back
---