New emissions tests see rises in CO2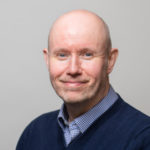 Posted by
Kevin Blackmore
June 2018
New data from valuation experts CAP HPI shows a rise of 10% in CO2 emissions under New European Driving Cycle (NEDC) correlated values, in a study of more than 600 models examined between September 2017 and May 2018.
The CAP HPI study found that published emissions data for diesel vehicles increased by 12.6%, petrol 7.3%, petrol/plug-in hybrid by 27.3% and petrol hybrid 7.8% under the new tests.
The NEDC correlated values are derived from Worldwide Harmonised Light Vehicle test Procedure (WLTP) testing but converted back to an NEDC figure for current use, as the WLTP in its true form does not come into circulation until this September.
The Government, meanwhile, has not announced any revisions to the Benefit-in-Kind tax table, so re-tested models will attract higher company car tax than older versions of the exact same car.
In a statement Cap HPI said: "The industry is already seeing the impact of WLTP as some models are removed from the market and options are rationalised.
"While we expect to see the fleet mix change over the coming months with drivers shifting away from models with large CO2 and BIK increases, we don't expect to see a significant spike in overall sales ahead of the WLTP changes in September."
The WLTP legislation aims to provide fleet managers and drivers with a more detailed view of how a vehicle performs concerning fuel consumption and CO2.
The previous NEDC testing cycle which is being replaced by the WLTP has been widely recognised as not taking account real driving conditions nor offering an accurate representation of driving styles which affect the emissions produced by a vehicle.
While the old NEDC test determined values based on a theoretical driving profile, the WLTP cycle has been developed using real-driving data, gathered from around the world to better represent every-day, more realistic driving profiles.
The WLTP driving cycle is divided into four parts with different average speeds: low, medium, high and extra high.
Each part contains a variety of driving phases, such as stopping, acceleration and braking. For a certain car type, each powertrain configuration is tested with the WLTP for the car's lightest (most economical) and heaviest (least economical) version.
The WLTP introduces much more realistic testing conditions. These include:
More realistic driving behaviours
A greater range of driving situations (urban, suburban, main road, motorway)
Longer test distances
More realistic ambient temperatures, closer to the European average
Higher average and maximum speeds
Higher average and maximum drive power
More dynamic and representative accelerations and decelerations
Shorter stops
Stricter car set-up and measurement conditions.
Because of these improvements, the WLTP will provide a much more accurate basis for calculating a car's fuel consumption and emissions. This will ensure that lab measurements better reflect the on-road performance of a car.
The WLTP test will be complemented by the Real Driving Emissions (RDE) test, which will ensure that vehicles deliver low pollutant emissions, not just in the laboratory but also out on the road.
RDE testing of cars on real roads under realistic driving conditions will be a new addition to the existing testing requirements, making Europe the only region in the world to implement such an in-depth testing.
Taking place on real roads, the RDE test will complement the lab tests by measuring what a car delivers in terms of pollutant emissions, such as NOx, while being driven out on the road.
Under RDE, a car will be driven on public roads and over a wide range of different conditions. Specific equipment installed on the vehicle will collect data to verify that legislative caps for pollutants such as NOx are not exceeded.
The government has confirmed that it will change the system for measuring CO2 emissions for BIK tax and Vehicle Excise Duty purposes to the WLTP in two years' time.
The new rules will come into force from 6 April, 2020.  The Department for Transport (DfT) is also intending that all vehicle manufacturers will change over to new WLTP fuel consumption figures in their promotional material and advertising for all vehicles in less than a year's time, from 1 January, 2019.
Details of the proposed change-over to WLTP from the current NEDC system is contained in a detailed document Road Vehicles: Improving Air Quality and Safety – published by  the DfT.
---
You also might like…
If you liked this article then check out our posts about similar topics
Ready to make the management of your fleet more efficient?
Request a call back
---