New cars delivered to Swindon's 'Hydrogen Hub'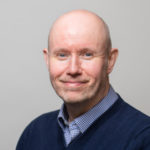 Posted by
Kevin Blackmore
May 2017
Three new hydrogen fuelled cars have been delivered to the 'Hydrogen Hub' project in Swindon as the town looks to lead the way in hydrogen vehicle trials and become a centre of excellence.
The vehicles are two Toyota Mirais models and a Hyundai iX35, which have been delivered to three businesses in Swindon – vehicle leasing specialist Arval UK, building society Nationwide and The National Trust – as part of the town's Hydrogen Hub project.
The Hydrogen Hub project will include the use of fuel cell technology in a wide range of domestic, commercial and transport applications. Swindon-based Arval is the lead on the initiative's Car Working Group, and will be central to a range of projects designed to look at the practicalities of operating hydrogen vehicles.
The three cars, which will be used as pool vehicles, are being leased by Arval and are subsidised by the Government's Office for Low Emission Vehicles (OLEV).
There are already two hydrogen fuelling centres in Swindon and plans are in place to open another.
The fleet funding support for hydrogen fuel cell vehicles is part of the UK Government's commitment to a £600 million investment in ultra-low emission vehicles by 2020, part of which is being used to expand hydrogen fuel cell vehicle take-up across the country.
Twelve new Toyota Mirai customers, including the Science Museum, Aberdeen City Council and Arval, are among fleet operators that have been successful in a competition to share £2 million to invest in new hydrogen fuel cell cars and vans.
The Mirai is a mid-size four-door saloon,  powered by electricity generated on-board by a Toyota-developed hydrogen fuel cell and produces no harmful emissions when driven – in fact the only by-product is water.
Paul Marchment, development manager at Arval, said: "Arval has a long history of pioneering low carbon vehicle technologies and we're excited to be leading the way once again as hydrogen fuel cell cars enter the market.
"Hydrogen technology offers the driver great benefits, combining a 300-mile range with zero emissions, and as chair of the Car Working Group we are excited to be playing a key role in this exciting project."
Gary Thomas, employee support services manager at Nationwide, added: "Nationwide has a vision to be leading performers for environmental sustainability in the UK financial services sector, and as the world's largest building society we recognise our responsibility to build a truly sustainable business. This is very much on Nationwide's social investment agenda, and a great initiative to our staff travelling between sites in the Swindon area."
Steve Harland, procurement specialist at The National Trust, continued: "The National Trust is a longstanding champion of low carbon technologies having invested substantially in renewable energy to make our properties more environmentally friendly. We're excited to be part of this project, supporting an innovative new low carbon technology and bringing hydrogen cars to Swindon."
Clare Jackson, Hydrogen Hub manager, concluded: "Swindon is fast becoming one of the leading localities for hydrogen and fuel cell technologies and we're delighted to see these new vehicles arriving in the town.
"Hydrogen technologies offer local communities clean sustainable energy for buildings and transportation and it's great to see Swindon businesses leading the way."
---
You also might like…
If you liked this article then check out our posts about similar topics
Ready to make the management of your fleet more efficient?
Request a call back
---