New £10 T-Charge comes into force in London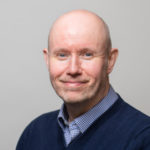 Posted by
Kevin Blackmore
November 2017

Drivers of older, more polluting vehicles now have to pay almost twice as much to drive in central London, following the introduction of Mayor Sadiq Khan's £10 T-Charge – the first of a number of measures aimed at cleaning up London's air.
The new T-Charge zone, which came into force on October 23rd, mainly applies to diesel and petrol vehicles registered before 2006. It is additional to the existing congestion charge zone and covers the same area, increasing the cost to £21.50 for those affected.
The new measure is the latest attempt by Mayor Khan to improve air quality in the capital and is the first in a series of initiatives to tackle the pollution problem.
Speaking to the BBC, Mayor Khan said: "We've got a health crisis in London caused by the poor quality air."
And he described the introduction of the T-Charge as "part of a package of measures" being undertaken.
The T-Charge applies to many categories of vehicle, both petrol and diesel, that do not meet the minimum Euro 4 emission standards, which is likely to be most vehicles registered before 2006.
This will cover all petrol and diesel cars and small vans, not exceeding 1,205kg unladen weight and less than 3500kg gross vehicle weight (GVW), that do not meet Euro 4 emissions standards.
The Euro 4 standard has since been superseded by Euro 5, governing all new cars registered since January 1, 2011, and Euro 6, which applies to all new cars registered since September 1, 2015.
Both subsequent emissions standards have set lower permissible limits for the major pollutants, including carbon monoxide, particulate matter (PM), hydrocarbons and particularly oxides of nitrogen or NOx.
One of the focuses for Euro 4 was on cleaning up emissions from diesel cars, especially reducing PM and NOx. Some Euro 4 diesel cars were also fitted with particulate filters for the first time.
Euro 4 emission limits (petrol)
| | | | |
| --- | --- | --- | --- |
| CO | HC | NOx | PM |
| 1.0 g/km | 0.10 g/km | 0.08 | no limit |
Euro 4 emission limits (diesel)
| | | | |
| --- | --- | --- | --- |
| CO | HC | NOx | PM |
| 0.50 g/km | 0.30 g/km | 0.25 g/km | 0.025 g/km |
If drivers who flout the new law do not pay the daily T-Charge, a Penalty Charge Notice will be issued payable by the registered keeper or operator. This will be £130, reduced to £65 if paid within 14 days.
Vehicles that are parked all day in an on-street parking bay and displaying a valid resident's parking permit, will not be charged for that day.
Next in line in Mayor Khan's series of initiatives to tackle the pollution problem is London's Ultra Low Emission Zone (ULEZ).
This is the replacement for the T-Charge  and the Mayor has announced that its introduction is to take effect from April 2019 – 17 months earlier than originally planned – although its possible expansion to cover the North/South Circular roads is still being targeted for 2021.
For both fleet and private drivers, the ULEZ scheme will bring more onerous compliance requirements.
Vehicles will need to be a minimum of Euro 6-compliant for diesels and Euro 4 for petrol-engined models, compared to Euro 4 for both fuel types under the T-Charge.
As such the scheme will affect thousands more vehicles, up to 60,000 every day, compared to the estimated 6,500 a day affected by the T-Charge.
And the ULEZ scheme will be in operation 24 hours a day, 365 days a year, while the T-Charge covers weekdays 7am to 6pm and excludes bank holidays and the Christmas/New Year period.
It will also increase charges. While the T-Charge costs £10 for any non-compliant vehicles, the ULEZ scheme – which runs in addition to Congestion Charge costs – is priced at £12.50 a day for cars, vans and motorbikes and £100 a day for buses, coaches and lorries.
Penalties will start at £130 for cars, reduced to £65 if paid within 14 days, and £1,000 for lorries and other heavy duty vehicles, but reduced to £500 if paid within 14 days.
---
You also might like…
If you liked this article then check out our posts about similar topics
Ready to make the management of your fleet more efficient?
Request a call back
---