Manufacturers reveal moves away from diesel to alternative powertrains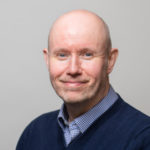 Posted by
Kevin Blackmore
March 2018

Certain vehicle manufacturers are looking at moving away from diesel engines to other forms of powertrain, as diesel's fall from grace continues. So far this year, diesel has accounted for just 35% of the UK new car market.
Amongst leading manufacturers, Toyota is looking to phase out diesel engines completely from its passenger car range by the end of 2018, following a year where almost seven times more of its customers chose a hybrid than a diesel in the UK.
In 2017, across Europe Toyota Motor Europe registrations rose 38% to 406,000 units, of which hybrid electric vehicles (HEVs) made up 41% of total sales. In contrast, diesel made up less than 10% of registrations.
Toyota's registrations have become increasingly weighted towards hybrids since 2015, when sales were split evenly between hybrids and diesels.
In the UK, Toyota sold 101,692 units last year, of which hybrids made up 45% or 45,803 units while diesel registrations came to under 7,000 units – less than 7%.
Like the C-HR Hybrid, Toyota will only offer its new generation Auris, which made its debut at the Geneva Motor Show earlier this month, with petrol and HEV powertrains.
The engine line-up for the Auris will include the 121bhp 1.8-litre HEV drivetrain currently being used in the C-HR and Prius, a 114bhp 1.2-litre turbo petrol and a 178bhp 2.0-litre HEV.
However, Toyota will continue to offer diesel engines in light commercial vehicles, including Hilux, Proace and Land Cruiser, to meet customer needs.
Meanwhile, Honda is to abandon diesel powertrains for its new CR-V SUV, which debuted at Geneva and will be powered by hybrid and petrol engines only.
The new CR-V marks the first use of Honda's hybrid technology in an SUV for Europe. Comprising a 2.0 litre i-VTEC Atkinson cycle petrol engine and two electric motors, the Intelligent Multi Mode Drive (i-MMD) hybrid system is said to deliver real-world efficiency.
The only other engine on offer will be a 1.5-litre VTEC turbo petrol married up to a six-speed manual gearbox or an optional CVT automatic transmission and claimed to bring class-leading fuel economy.
First deliveries of Honda CR-V petrol models are expected this autumn with hybrid models following early in 2019.
At the executive end of the market, plug-in hybrids now account for a fifth of all Range Rover and Range Rover Sport orders in the UK.
Jaguar Land Rover's P400e plug-in hybrid drivetrain has proved immensely popular for both Range Rover models, producing 398bhp with CO2 emissions of just 64g/km. It's a technology that's likely to be shared with other JLR models as part of a number of electric options from mild hybrids to fully electric, which will be offered across the two brands.
Demand for the P400e has outstripped expectations, said JLR managing director Jeremy Hicks, across fleet and retail channels. But, he stressed, debates around petrol, diesel and alternative drivetrains needed more balance.
JLR saw flat demand for diesel engines last year and Hicks said media coverage and "arbitrary" tax penalties against diesel engines ignored their still important 15-20% CO2 advantage, and that the latest units emitted similar amounts of NOx to petrol engines.
Hicks said that JLR's CO2 emissions had improved by 25% and NOx by 84% over the last 10 years and that there was still "loads of scope for combustion engines."
Meanwhile, other manufacturers are looking at extending the ranges of their existing EVs. Both Renault and Nissan have extended the ranges of their best selling EVs, the Zoe and the Leaf, to around 235 miles.
However, Nissan has said that a higher power version of the Leaf, the world's best-selling EV, with increased motor power and battery capability will be released at the end of this year.
At the same time, Hyundai's battery-electric small SUV, Kona Electric, is  reported to have a range of up to 300 miles.
The model, which will go on sale in the summer, will be available with two different powertrains: 'long-range' which has a battery capacity of 64kWh and provides a range of up to 292 miles, and 'short-range' which has a battery capacity of 39.2kWh and range of up to 186 miles.
With the 7.2kW on-board-charger, charging with alternating current (AC) takes 9 hours 40 minutes for the long-range battery pack and 6 hours 10 minutes for the shorter-range battery pack.
Kona Electric uses a shift-by-wire operation gear control. The adjustable regenerative braking system allows the driver to adjust the intensity of the regenerative braking by using the paddle shifts behind the steering wheel, and the system recuperates additional energy when possible.
---
You also might like…
If you liked this article then check out our posts about similar topics
Ready to make the management of your fleet more efficient?
Request a call back
---