Manufacturers announce diesel scrappage schemes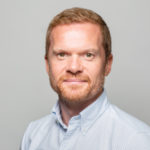 Posted by
Martin Brown
September 2017

Up to 10 motor manufacturers have launched scrappage schemes for older diesel cars in a bid to remove more polluting vehicles from UK roads. The schemes typically offer significant discounts from the price of new cars if older Euro IV diesel cars are traded in against them.
Ford was the first manufacturer to break cover and announce its diesel scrappage scheme in mid-August, allowing customers to trade in and scrap any brand of older vehicle for at least £2,000.
Under the scheme, any vehicle registered before the end of 2009, with a pre-Euro V standard engine, is eligible for the scrappage incentive against a range of Ford vehicles, with up to £7,000 for purchasing a Transit van.
Other manufacturers have since followed suit, including BMW, Mercedes, Hyundai, Vauxhall, Volkswagen, Renault, Nissan, Toyota and Kia, announcing deals whereby owners of cars registered before 2010 can save significant sums by trading them in for a new one.
Volkswagen is reported to be offering discounts of up to £6,000 when buying a new car, while Nissan, whose offer is less a scrappage scheme but more a 'swappage' scheme, is encouraging a switch to electric vehicles such as its UK-built Leaf, by offering discounts of up to £2,000 plus the trade-in value of the older vehicle.
Toyota, meanwhile, announced it was offering up to £4,000 for buyers of a Land Cruiser, adding that it went to great lengths to ensure old cars were scrapped in the greenest way and everything was recycled where it could be.
Most of the manufacturer schemes involve trade-ins of any brand of car registered before 2010, the date when vehicles had to comply with Euro V regulations on engine standards and cleanliness. The schemes will typically run until the end of December.
The incentives are intended to encourage take-up of vehicles with the latest Euro VI standard engines, which the industry says reduce emissions of nitrogen oxides from diesel in particular – although independent studies have indicated that most modern vehicles emit far higher levels of pollution than advertised.
The scrappage announcements coincide with the introduction of more rigorous, real-world emissions tests being introduced across Europe – see our article New emissions tests come into force.
The UK Government has floated the idea of a national scrappage scheme in its current clean air strategy and has announced that from 2040 all new petrol and diesel engined cars will be outlawed.
The Scottish Government has since trumped the move, announcing that from 2032 it would move to phase out new petrol and diesel cars and vans, eight years ahead of the UK Government target.
First Minister Nicola Sturgeon also outlined plans to "massively expand" charging points and set up pilot projects to encourage uptake of electric vehicles.
The SNP leader said there were plans to make the A9 Scotland's first fully electric-enabled road and that an innovation fund would be set up to encourage climate-change solutions such as charging vehicles in areas with a high concentration of tenements.
"Our aim is for new petrol and diesel cars and vans to be phased out in Scotland by 2032," Ms Sturgeon said.
Reacting to the manufacturer scrappage initiatives, some pundits said they were timed to coincide with falling new car sales and dismissed them as mere sales incentives.
Oliver Hayes, Friends of the Earth air pollution campaigner, said it seemed clear the motivation behind the schemes was to "boost flagging sales rather than meaningfully tackle air pollution".
He said: "Encouraging the sale of electric VWs is clearly welcome, but taking £10,000 off a £32,000 Golf still puts it beyond the reach of many people driving the oldest, most polluting cars that urgently need taking off the roads in order to protect our children."
Hayes said the government should roll out a nationwide scrappage scheme, giving more money to people ditching cars altogether for train season tickets or car club membership.
"Lowering pollution requires reducing traffic – an aim car companies are never going to pursue if left to their own devices," he said.
---
You also might like…
If you liked this article then check out our posts about similar topics
Ready to make the management of your fleet more efficient?
Request a call back
---