Manheim owner Cox Automotive sees green benefits with Fleet Alliance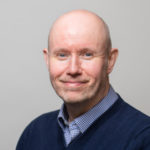 Posted by
Kevin Blackmore
July 2018
Cox Automotive, owner of Manheim, sees a number of green benefits from selecting Fleet Alliance to manage its fleet of more than 620 company cars, including adding low emission car options in every job grade.
Following the two year deal with an option for a further year, the Cox Automotive fleet policy has been completely refreshed with a premium brand car in every job grade category, an SUV in every category and a choice of at least one ULEV (Ultra Low Emission Vehicle) for every job grade.
"This was an important consideration for us as it is the start of the process to migrate our currently all-diesel fleet across to a number of lower emission alternatives," said Alan Barratt, Head of Supply Chain for Cox Automotive.
Cox Automotive selected Fleet Alliance following a tender process which saw the Glasgow-based company come out on top by a significant margin over its rivals.
From a final shortlist of three, Fleet Alliance was selected because of its outstanding scores in all qualifying criteria, recording an astonishing 545 points out of a possible 600. The nearest competitor scored just 368.
Alan Barratt said: "Fleet Alliance was head and shoulders above its competitors in the selection process and, since their appointment, they have shown themselves to be outstanding in every way.
"We now see them as a strategic partner which is very important to us, as we wanted a partner not another supplier. They are also very flexible and have been able to act quickly, moving all our fleet across within a tight 12-week deadline."
Cox Automotive is one of the world's leading providers of automotive solutions and services, with a physical presence in 30 countries, a digital presence in 70 and employing over 32,000 people in more than 200 locations worldwide.
In the UK, some 545 of its company cars are on contract hire, with a further 50 owned cars and around 30 grey fleet cars for staff who elect to receive cash allowances and which Fleet Alliance will manage within the mix of company cars.
The majority of Cox Automotive's company cars are run by staff at Manheim which has 16 auction centres and online auctions throughout the country. The remainder are operated by employees at the group's other UK brands: Motors.co.uk, Dealer-auction.com, Movex, Modix and NextGear Capital.
Amongst the initiatives that Fleet Alliance has introduced is a new competitive tendering strategy for all new vehicles to be added to the Cox Automotive fleet, employing a panel of four preferred contract hire funders.  In addition, and with the funding panel's full agreement, all company cars will now be de-fleeted through Manheim Auction centres.
To help manage the Cox Automotive fleet more effectively, Fleet Alliance has also implemented its cloud-based fleet management and reporting suite, e-Fleet, which contains full details of all vehicles on the fleet, including the grey fleet vehicles.
This will not only provide managers with access to all fleet information via any medium on a 24/7 basis, thereby increasing control and reducing fleet administration costs,  but will also allow the creation of more bespoke Management Information reports, covering key areas such as vehicle condition, mileage management, P46, P11D and MID reporting.
Alan Barratt commented: "The e-Fleet dashboard and reporting suite is absolutely world-class and I do not say that lightly. I have been around the industry for some time and the MI reporting is absolutely second to none – it's outstanding."
Integrating seamlessly with the e-Fleet platform, is  the award-winning web-based app, e-Fleet Mobile, which will allow Cox Automotive drivers to access key support services and electronically complete vehicle inspection reports.
As well as enhancing service levels to business drivers, e-Fleet Mobile also provides a number of key compliance benefits, including closer control over vehicle servicing and the meeting of duty of care requirements.
"Although this is still the start our strategic partnership, we feel that we will see more long term benefits from the measures we are now introducing, with Fleet Alliance acting as a one-stop shop for all our fleet needs and providing us with a far more indepth level of MI reporting than we had seen previously," added  Alan Barratt.
---
You also might like…
If you liked this article then check out our posts about similar topics
Ready to make the management of your fleet more efficient?
Request a call back
---