Major changes to MOT testing announced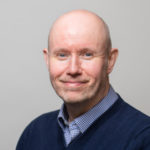 Posted by
Kevin Blackmore
June 2018
The MoT has undergone some of the most significant changes of its near 60-year history, with the arrival of new defect categories for all cars and stricter standards for diesels with particulate filters.
The new rules, which came into force from May 20, mean that instead of vehicles being given a 'pass' or 'fail' rating at their MOT, any defects will now be categorised as 'dangerous', 'major' or 'minor' with the first two of these resulting in a test failure.
A 'dangerous' rating means a direct and immediate risk to road safety or one that has a serious impact on the environment. The regulatory body, the Driver and Vehicle Standards Agency (DVSA), warns that the vehicle should not be driven in this condition until it is repaired.
'Major 'is described as a defect that may affect the vehicle's safety, put other road users at risk or have an impact on the environment. The DVSA advises that, in this case, the defect should be repaired immediately.
Both categories are reported as 'fails' and any vehicle should not be driven if it is rated as having defects that are either dangerous or major.
They may be penalties involved if a vehicle is driven after receiving a 'dangerous ' or a major' rating.
The next new category is 'minor' and this is classified as having no significant effect on the safety of the vehicle or impact on the environment. The DVSA advises that it should be repaired as soon as possible, although a car with a 'minor' defect will pass the test.
One example of the new criteria, set out in the MoT tester's manual, concerns power steering.
If a car's power steering fluid reservoir is below the minimum mark, the car will be given a Minor defect. If the reservoir is empty, it will get a Major defect and fail its test.
If a section of "power steering pipe, hose or wiring" is "damaged or corroded and [the] steering [is] adversely affected", that would constitute a Dangerous failure, and the MoT certificate flag this up to the car's owner with greater urgency.
As well as the three categories of defect, there are two further categories. One is 'advisory' which is described as meaning that the defect may become more serious in the future. The DVSA advice is to monitor it and repair it 'if necessary'. Again the car will pass.
The final category is 'pass' and means the vehicle meets the minimum legal requirement, with the DVSA advice to 'make sure it continues to meet the standard'.
There are a number of MOT rule changes which fleet operators need to be aware of that also come within the new ratings. These include:
Stricter limits for emissions from diesel cars with a diesel particulate filter (DPF). A vehicle will get a 'major' fault and result in an MOT failure if the tester can see smoke of any colour coming from the exhaust or finds evidence that the DPF has been tampered with.
A dashboard warning light defect will result in a 'major' defect being flagged up and thus an MOT failure
Some changes to braking definitions regarding classification of brake discs
MoT testers will also be tasked with inspecting items they previously did not have to. The new items being checked include the following:
• Obviously underinflated tyres
• Contaminated brake fluid
• Fluid leaks posing an environmental risk
• Brake pad warning lights and missing brake pads or discs
• Reversing lights on vehicles first used from 1 September 2009
• Headlight washers (if present) on vehicles first used from 1 September 2009
• Daytime running lights on vehicles first used from 1 March 2018 – though this won't be relevant until 2021
The Driver and Vehicle Standards Agency (DVSA) website will publish all 'dangerous', 'major' and 'minor' faults, along with any MOT testers' additional advisories immediately following the completion of the MOT test.
---
You also might like…
If you liked this article then check out our posts about similar topics
Ready to make the management of your fleet more efficient?
Request a call back
---