London's ULEZ could catch out millions of drivers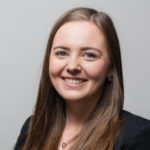 Posted by
Fiona Irving
January 2019
The pollution charge being introduced in the Ultra Low Emission Zone (ULEZ) in London in April could affect more than 2 million cars and vans a year, official figures have suggested.
Transport for London said that as well as 1.5 million diesel cars, there were 500,000 petrol cars, 55,000 HGVs and 10,000 coaches that failed to meet the ULEZ standards in the central congestion charging zone last year.
Mayor of London Sadiq Khan had previously said that fewer than 60,000 vehicles a day would pay the £12.50 ULEZ fee, which is chargeable for the same geographical area as the congestion charging zone and is payable in addition to the £11.50 congestion charge, a total of £24.
The Mayor said: "London's air pollution is a public health emergency – and we're taking bold action to tackle it. The new Ultra-Low Emission Zone will come into force from 8 April this year, cutting toxic emissions by almost half and making our air safer for millions.
"With only three months to go before the launch of ULEZ, I'd encourage everyone who drives within central London to spend a couple of minutes checking whether their vehicle complies with the new emissions standards."
ULEZ replaces current T-Charge
The ULEZ is the next in Mayor Khan's series of initiatives to tackle London's pollution problem and takes effect 17 months earlier than originally planned, replacing the existing £10 T-Charge.
The current charging area runs from Victoria and Hyde Park in the west to Tower Bridge in the east, and from Euston Road in the north to Elephant & Castle in the south.
However, the ULEZ will be expanded next year for coaches, buses and lorries across the whole of London, and from 2021 to cover the area within the North and South Circular road for cars, vans, minibuses and motor bikes.
What vehicles are affected?
For both fleet and private drivers, under the ULEZ scheme vehicles will need to be a minimum of Euro 6-compliant for diesels and Euro 4-compliant for petrol-engined models, compared to Euro 4 currently for both fuel types under the T-Charge.
Around 9.5 million of Britain's 12.9 million diesel cars don't meet the latest Euro 6 emissions standards, so will potentially incur the £12.50 daily ULEZ charge if they are driven into the zone.
The ULEZ scheme will operate 24 hours a day, 365 days a year, while the T-Charge covers only weekdays and excludes bank holidays and the Christmas/New Year period.
It will also be more expensive. Under the ULEZ scheme, the daily charge is £12.50 for cars, vans and motorbikes and up to £100 for buses, coaches and lorries.
Penalties and payment
Penalties will start at £130 for cars, reduced to £65 if paid within 14 days, and £1,000 for lorries and other heavy duty vehicles, but reduced to £500 if paid within 14 days.
The emissions surcharge uses the same payment system as London's Congestion Charge, so you can pay online in advance, on the day that you drive in the zone, or the following day.
The Auto Pay system, which already exists for the Congestion Charge, can also be used to pay the ULEZ Charge. Once you set up an account, cameras in the zone will read your number plate and automatically debit your account on the days that you drive into London.
You can also pay by phone by calling TfL on 0343 222 2222
What could fleets do?
There are a number of measures fleet operators, who operate in the London areas or whose employees regularly travel into the capital, could consider.
For example, when purchasing new fleet vehicles, fleet managers should make sure they are in line with or better than the emission standards set out by the ULEZ to avoid paying any ULEZ charge. This would mean Euro 6 or above for diesel vehicles, and Euro 4 or above for petrol vehicles.
At the same time, fleets could consider investing in Ultra Low Emission Vehicles – currently those emitting less than 75g/km. These types of vehicles will be exempt from any charges caused by entering or driving within the ULEZ.
Commercial vehicle operators could also consider schemes such as enabling the 'last mile' to be provided by electric vans or e-cargo bikes.
Another option could be to encourage employees to use public transport whenever possible when travelling to or within London, or consider car sharing schemes to reduce the number of vehicles entering the ULEZ.
---
You also might like…
If you liked this article then check out our posts about similar topics
Ready to make the management of your fleet more efficient?
Request a call back
---