Latest vehicle safety standards herald a new generation of safe cars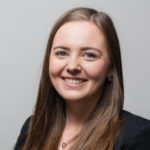 Posted by
Fiona Irving
April 2019
The next generation of new cars will be the safest ever with more driver safety aids than ever before, following a decision by the European Parliament to back new minimum vehicle safety requirements across the EU from 2022.
The UK is expected to follow the same safety rules as the EU, irrespective of the outcome of ongoing Brexit negotiations.
Under the proposals, new cars, vans, lorries and buses sold in Europe, including the UK, will be fitted as standard with a range of new vehicle safety features such as Automated Emergency Braking (AEB), which can detect pedestrians and cyclists, as well as Intelligent Speed Assistance (ISA), an over-ridable speed limiter.
ISA uses GPS data and traffic sign recognition to locate the vehicle and the current road speed limit to prevent the driver from speeding. However, it can be overridden by accelerating hard, for overtaking manoeuvres.
New vehicles will also be fitted with Electronic Data Recorders, but only data from a few seconds before, during and after a collision will be recorded, in order for analysis to take place that could help prevent future collisions.
New lorries will also be required to have improved levels of 'direct vision', based on Transport for London's Direct Vision Standard, to give drivers a greater chance of seeing vulnerable road users such as pedestrians and cyclists around the vehicle.
However, the negotiated deal is provisional and still subject to formal votes in the European Parliament and by EU Member States. Due to European Parliamentary elections in May, the process could still take several more months before the legislation is finalised.
New safety technology worth the cost
As part of the background to the new safety proposals, researchers from the UK-based Transport Research Laboratory (TRL) conducted a cost-benefit evaluation of the next generation of vehicle safety standards.
Richard Cuerden, head of TRL's Academy, said: "The advanced safety measures for new vehicles will provide state of the art protection to all road users.
"Intelligent Speed Assistance and Drowsiness and Distraction Recognition will support drivers in their ongoing tasks. Autonomous Emergency Braking and Emergency Lane Keeping will intervene in the most critical situations to avoid a crash, and improved crash tests will ensure that injuries of occupants, as well as pedestrians and cyclists, are minimised in the remaining collisions."
Matthew Avery, director of insurance research at Thatcham Research in the UK, said greater adherence to speed limits would avert many accidents and mitigate the effects of those that do occur. He believed by limiting speeding, ISA would help to keep drivers safe and legal – a development that should be welcomed by fleet managers.
"Euro NCAP has tested manual speed limiters since 2009 and has long promoted their fitment to new cars," Avery said.
"Many new cars have ISA as standard, such as the Ford Focus and Nissan Leaf. In 2018, manually-set ISA systems also became a requirement as part of the five-star Euro NCAP rating for safety."
Developments part of a transformative process
Martin Brown, managing director at Fleet Alliance, welcomed the new safety proposals and said they were part of a transformative process that the European car industry was currently undergoing.
"We have seen major developments in terms of new powertrain initiatives, with the growing number of hybrids and EVs that are now available, and we have seen huge advances in terms of car connectivity to the internet and improvements in communications.
"These new developments continue the trends we are already seeing in some top-end models but, by making them more widely available, it will also help businesses reduce their fleet risk and help them meet their duty of care obligations to their employees more readily as safety levels should increase across the board," he said.
---
You also might like…
If you liked this article then check out our posts about similar topics
Ready to make the management of your fleet more efficient?
Request a call back
---