Latest clean diesels still have a role to play in fleet policy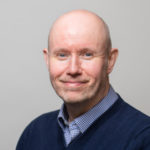 Posted by
Kevin Blackmore
November 2018
Modern diesel cars should have a key role to play in helping achieve air quality targets and reducing CO2 emissions, says the European Automobile Manufacturers' Association (ACEA), after new research which shows that many new diesel cars are already achieving the highest emissions standards.
ACEA, which represents 15 major Europe-based car, van, truck and bus manufacturers, now says that differentiation should be clearly made between the fleet of old diesel cars on European roads and the new models now rolling off manufacturer production lines.
ACEA found that some 270 new types of diesel cars type-approved against the latest Euro 6d-TEMP standard, also known as RDE-1, were introduced on the European market over the past year.
The ACEA research showed that all of these diesel cars performed well below the NOx threshold in the real driving emissions (RDE) test that will be mandatory from January 2020 – a stage known as RDE-2 – and were some of the cleanest diesel models ever produced.
And other studies, carried out by German automobile club ADAC, have confirmed that Euro 6 diesels emit as much as 85-90% less NOx, the pollutant at the heart of most urban clean air issues, than the previous Euro 5 vehicles.
RDE explained
The current RDE test applies to all new car types produced since September 2017 and measures key pollutants, such as NOx and particles, emitted by cars while driven on public roads over a wide range of conditions. As a result, it ensures that pollutant emission levels measured during laboratory condition under the WLTP test are confirmed out on the road, and that legal thresholds are not exceeded during day-to-day driving.
The RDE test is in two stages:
Euro6d-TEMP or RDE-1 is granted to qualifying type approvals between September 2017 and September 2019.
Euro 6d, or RDE-2, applies to new type approvals from 1 January 2020 and to all new registrations from 1 January 2021.
Cars type-approved during this period that meet RDE-2 will be described as meeting the full Euro 6d standard and will accordingly be exempt from the 4% diesel Benefit-in-Kind surcharge that the UK Government introduced in April this year.
Latest diesels "very clean"
ACEA said that each of the 270 RDE-compliant diesel vehicle types tested represented a whole 'family' of similar cars of differing variants, meaning that a large range of low-emitting diesel cars are now available on the market.
The ADAC findings, meanwhile, estimated that there were now more than 1,200 different RDE-1 compliant cars available across Europe.
The club recently performed independent on-road testing of RDE-compliant diesel vehicles and found that the latest diesels emitted 85-90% less NOx on average than Euro 5 cars, concluding that the latest diesels are "very clean".
Erik Jonnaert, ACEA secretary general, said: "These new findings prove that modern diesel cars, supported by fleet renewal policies and combined with alternative powertrains, will play a strong role in helping cities move towards compliance with air quality targets.
"In parallel, diesel vehicles will continue to remain important for reducing CO2 emissions in the short and medium term, even though all manufacturers are expanding their offer of electrically-chargeable cars.
"Auto makers have made major investments to quickly deliver these massive reductions in NOx emissions. It is important that we stop demonising diesel technology as a whole. Instead, we need to differentiate between the old diesel fleet and the latest generation of vehicles," he said.
Diesel still has an important role to play
Martin Brown, managing director at Fleet Alliance, said that the latest findings supported the advice the company had been giving to its customers for some time.
"While petrol has an increasing role to play in the fleet mix, and the growing number of petrol sales confirms that, in many instances diesel is still the answer, especially for high mileage fleets.
"The improving fuel economy of petrol models and their cheaper list price really can help to make them as financially viable to run as a diesel.
"But not in every case. Diesel still has an important role to play, although its importance will diminish over time, we feel. What that timeframe will be is difficult to ascertain. But for now, fleets should not discount diesel when it's still the most appropriate choice for their drivers in many cases."
Brown said that diesel has been the fuel of choice for the majority of fleet operators for a decade or more for a variety of reasons, including its fuel and cost efficiency and the tax advantages it offered for drivers.
"The ACEA findings confirm that the latest diesels really are the cleanest ever produced and we firmly believe that diesel still has a key role to play in fleet operations in the UK," he added.
---
You also might like…
If you liked this article then check out our posts about similar topics
Ready to make the management of your fleet more efficient?
Request a call back
---