Ishida Europe appoints Fleet Alliance to manage UK car fleet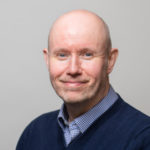 Posted by
Kevin Blackmore
April 2017

Ishida Europe, one of the leading suppliers of automated solutions to the fresh and snack food sectors, has appointed vehicle funding and fleet management specialist, Fleet Alliance, to manage its UK car fleet.
Established since 1893, Ishida Europe is a world leader in the design, manufacture and installation of multi-head weighing machines and complete weighing and packing line solutions, operating in Europe, the Middle East and Africa.
Operating from its European headquarters in Birmingham, Ishida Europe currently has 100 company cars in the UK and operates an open badge policy up to a maximum monthly rental for each job grade, employing a 42month/30,000 mile per annum replacement cycle.
As a result of the free choice policy, German makes are popular on the fleet, primarily Audi and BMW, along with Mazda and Volvo models, principally diesels with a smattering of petrol engined cars and a small number of hybrids.
The cars are available to qualifying staff including service engineers, project engineers and sales staff, along with middle to senior managers, and general managers and directors.
The company took the decision to switch fleet suppliers after prices became uncompetitive and appointed Fleet Alliance on the strength of its ability to introduce competitive tendering for all new vehicles.
As a consequence, all new models are now sourced through a panel of preferred contract hire funders, thus helping drive down acquisition costs
To increase support levels for Ishida drivers, a new dedicated driver portal is being introduced to allow drivers to view online all the models that are available on the company choice list for their particular job grade, to request quotations for their next new vehicle and to order new vehicles online.
Fleet Alliance has also brought in its award-winning e-Fleet Mobile web-based app for all drivers, which provides them with access to key support services, and allows them to update business and private mileage and electronically complete vehicle inspection reports.
As well as enhancing service levels to business drivers, e-Fleet Mobile also provides a number of key fleet management and compliance benefits, including improved mileage management and recording, closer control over vehicle servicing and the meeting of duty of care requirements.
The web app is fully compatible with the latest iPhone, Android and Blackberry hand-held devices now commonplace in business, and integrates seamlessly with Fleet Alliance's e-Fleet platform.
Other initiatives include introducing Fleet Alliance's Licence Check service, which has seen a move away from the previous provider and has generated a cost saving for the client.
Fleet Alliance is also managing the legacy fleet inherited from the previous supplier, and has invested considerable time and effort in re-writing legacy fleet mileages  which had been allowed to get into a considerable credit position, thus creating a significant cost saving for Ishida Europe.
"Although it is still relatively early days yet, we have been very pleased with the experience of working with Fleet Alliance. Their customer service levels are excellent, thanks mainly to the efforts of our key account manager, Madelaine Webster," said Sue Jeavons, Payroll and Benefits Specialist, at Ishida Europe, who is responsible for the company car fleet.
Martin Brown, managing director at Fleet Alliance, added: "We are delighted to welcome Ishida Europe to the Fleet Alliance portfolio of customers and are delighted with their feedback. We always aim to provide high levels of customer service and support so it is very pleasing to hear positive feedback from our customers about their experiences."
---
You also might like…
If you liked this article then check out our posts about similar topics
Ready to make the management of your fleet more efficient?
Request a call back
---