Huge surge in electric vehicle sales in August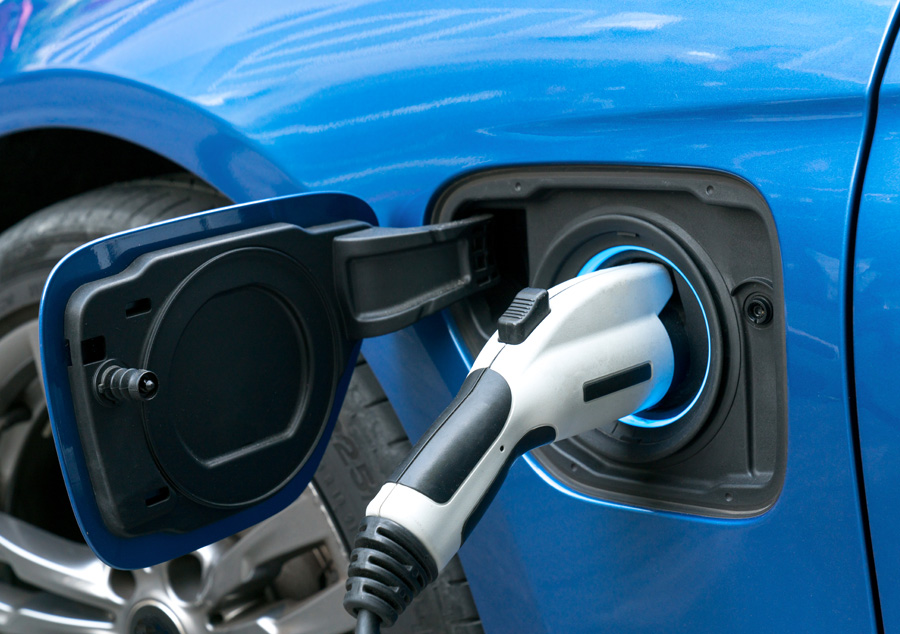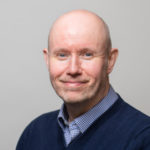 Posted by
Kevin Blackmore
September 2019
Sales of electric vehicles (EVs) soared in August as new car buyers plugged into the growing attractiveness, and availability, of all-electric cars.
But if the surge in demand for new EVs sparked an increase in new model sales, it was not enough to offset falls in sales of conventional engined vehicles, with diesels suffering their 29th consecutive month of declining sales.
The latest sales figures from the Society of Motor Manufacturers and Traders (SMMT) show that drivers continued to express a growing interest in EVs by putting their money where their mouths were, and August, traditionally one of the quietest on the new car scene, saw sales of battery electric vehicles (BEVs) soar by more than 377% from 659 in 2018 to 3,147 this year.
So far in the first eight months of this year, sales of BEVs have reached 17,393, compared with just 9,009 during the same period last year, a whopping rise of 93%.
While zero-emission BEVs saw the biggest percentage growth as new models and some pent up demand boosted registrations, there were also some 4,014 new hybrid electric cars also joining UK roads in August, an uplift of 36.2%.
Plug-in hybrid decline continues
However, the decline in plug-in hybrid registrations continued, down 71.8% to just 907 vehicles, due in no small part to the Government's rather perplexing axing of the Plug-in Car Grant last October.
Mike Hawes, SMMT Chief Executive, said, "August is typically the new car market's quietest month so the huge increase in EV registrations is very visible but especially welcome.
It's great to see consumers respond to the massive industry investment made over many years. While this is encouraging, these figures also show the scale of the challenge ahead," he said.
The SMMT said UK new car buyers could now choose from a huge range of technologies to suit their lifestyles and driving needs. In addition to the cleanest-ever petrol and diesel cars, the UK's alternatively fuelled offering now included some 27 hybrids, 27 plug-in hybrids, and 24 zero-emission battery-electric and hydrogen models.
"Exciting new powertrain technologies, the result of massive manufacturer investment, are now rapidly coming to market – with the range set to almost double over the coming year. However, with demand still lagging behind ambitious government targets, it is clear that much more needs to be done, and quickly, to address consumer concerns over cost and infrastructure to make this emerging technology more accessible," the Society said in a statement.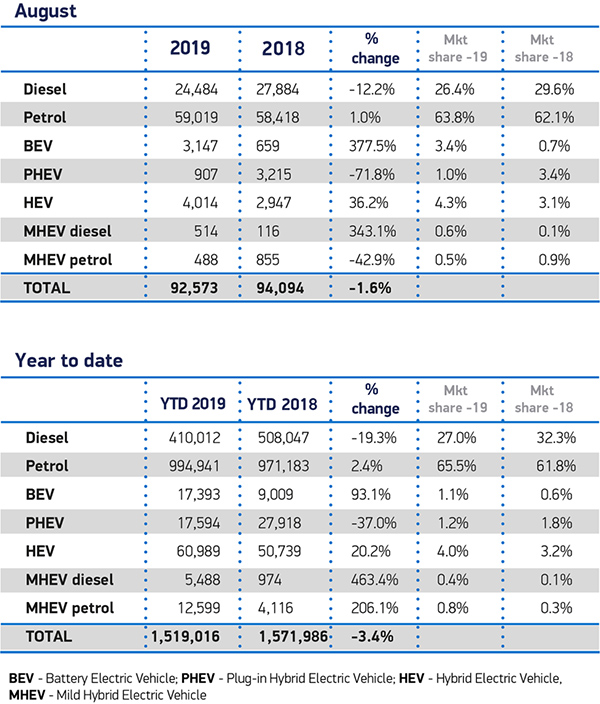 Diesel registrations fall for 29th month in a row
In stark contrast to the rise in fortunes of EVs, diesel registrations fell for the 29th month in a row, though at a slower pace than recently experienced, falling by 12.2% compared to August last year, while petrol demand remained stable, up 1.0%.
Diesel's market share was just 26.4% in August and for the first eight months of this year is around 27%, while petrol's market share was 63.8% in August and is 65.5% so far this year – a clear indication of the impact of the anti-diesel lobby.
However, as petrol-engined cars produce more CO2 than diesel equivalents, the increase in petrol sales is also likely to lead to a continued increase in general CO2 emissions, as has been witnessed over the last two years.
In terms of the most popular models, the Ford Fiesta and Volkswagen Golf continued to dominate the sales charts, although electric car manufacturer Tesla also began to make inroads in the new car market.
August's third best-selling car was identified in the sales charts as "other". The majority of these are likely to be the new Tesla Model 3, which started being delivered in the UK in June. Tesla registrations are currently incorporated into the SMMT's "other imports" category, rather than being singled out like most other manufacturers.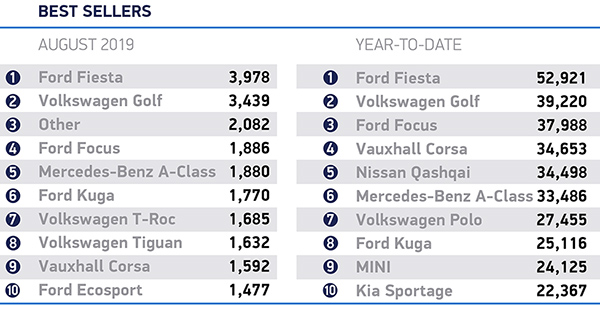 Balanced approach to fleet policy crucial
Martin Brown, managing director at Fleet Alliance, commented: "It is very encouraging to see the uplift in sales of new EVs so far this year, But, in terms of fleet policy, our view remains that a balanced approach, depending on your fleet's usage patterns, the distances you travel and the number of urban miles you drive are all factors that have to be carefully taken into consideration in deciding upon the ideal mix of vehicles for your fleet.
"We still firmly believe that diesel has a key role to play in the future of fleet mobility in the short to medium term, and are delighted that the government recently confirmed that the new generation of cleaner RDE2-compliant diesels will not attract the usual 4% surcharge.
"With a growing amount of choice for drivers as more models come onto the market this year, we believe it is too early to discard diesels from the fleet policy mix.
"If in any doubt, please talk to your fleet management provider who will be able to advise you on the most suitable course of action for your fleet."
---
You also might like…
If you liked this article then check out our posts about similar topics
Ready to make the management of your fleet more efficient?
Request a call back
---